JRPGs For PC Win or Laptop Game Free Download
Top 15 Best JRPGs You Need To Play {2023}
So many JRPGs For PC Games come from across the pacific that the genre has its own name: JRPG. This specific type of game has a history of clichés and predictable plots, but it is still one of the most enjoyable and prolific genres available.
If your sixteen-year-old main character wakes up late for some culturally significant ceremony in your small village, you know you're about to have a good time, and your village is probably about to burn to the ground. Sorry kid.
But if you're looking for a good JRPG to start a new love for the genre, then pick and choose anywhere from this list and you can't possibly go wrong.
15. NieR: Automata™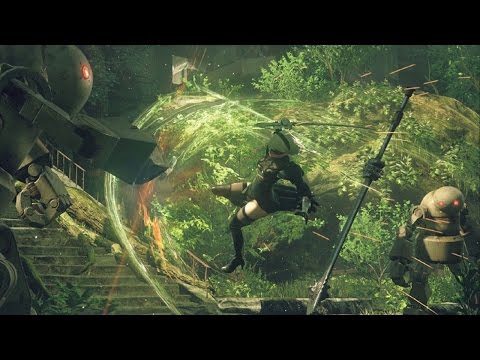 NieR: Automata™ gameplay
First, we have the latest game from Platinum Games, the company behind the Bayonetta franchise. The usual twist of weird, stylistic, hyper-speed action you expect from such a prolific development team comes to life once again. Take control of 2B, a katana-wielding android, as you fight your way through a dystopian future filled with hostile robots. And for those lore hunters among you, the world shares a tentative connection to the Drakenguard series.
What makes NieR: Automata great:
A huge selection of weapons allows players to pick and choose how to tackle every encounter.
Fight massive metal monsters for domination over the dying world.
High-speed action keeps the player on their toes in every fight as they have to slice, dice, and dodge their way to victory.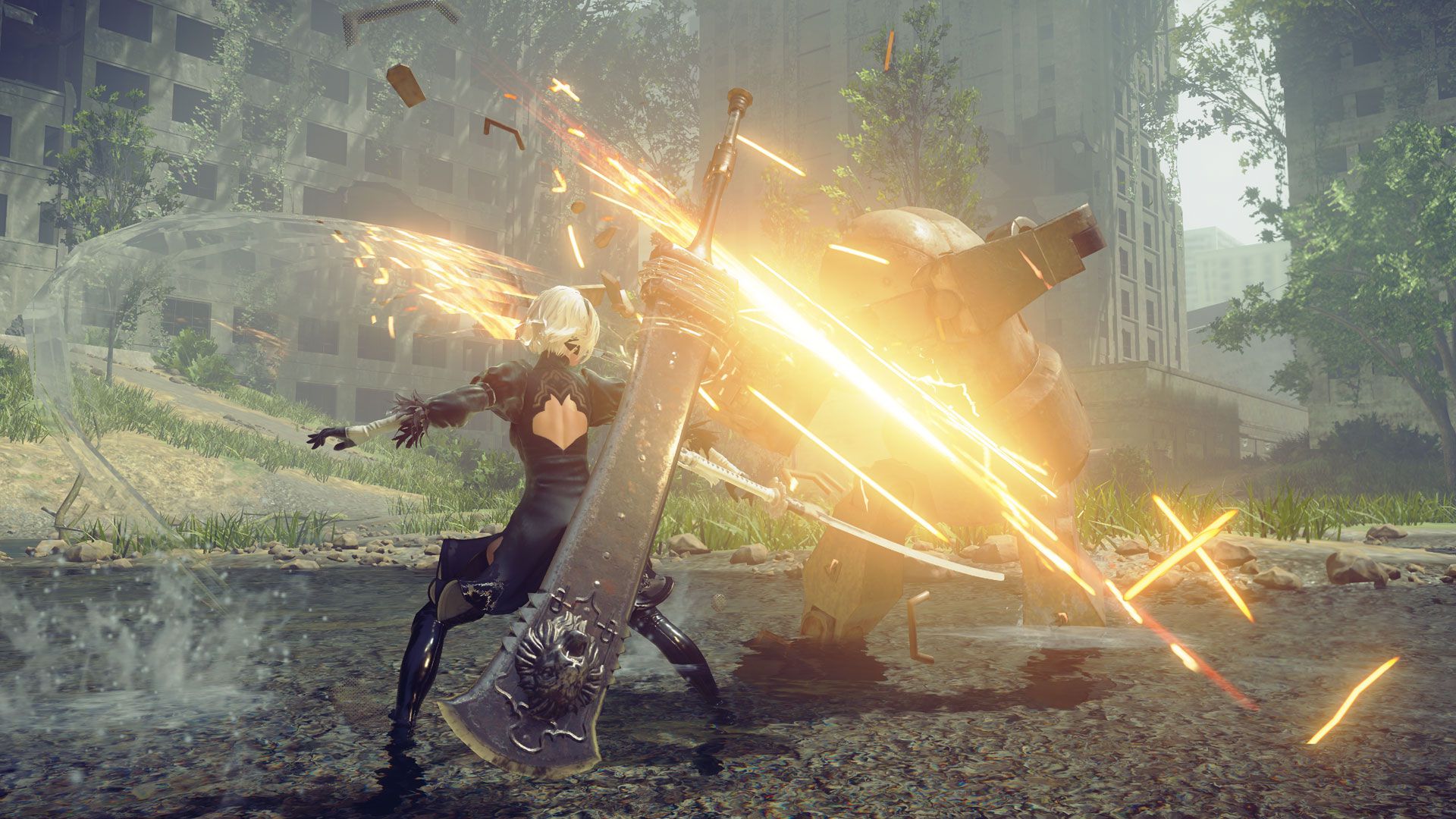 Cut through wave after wave of autonomous opponents.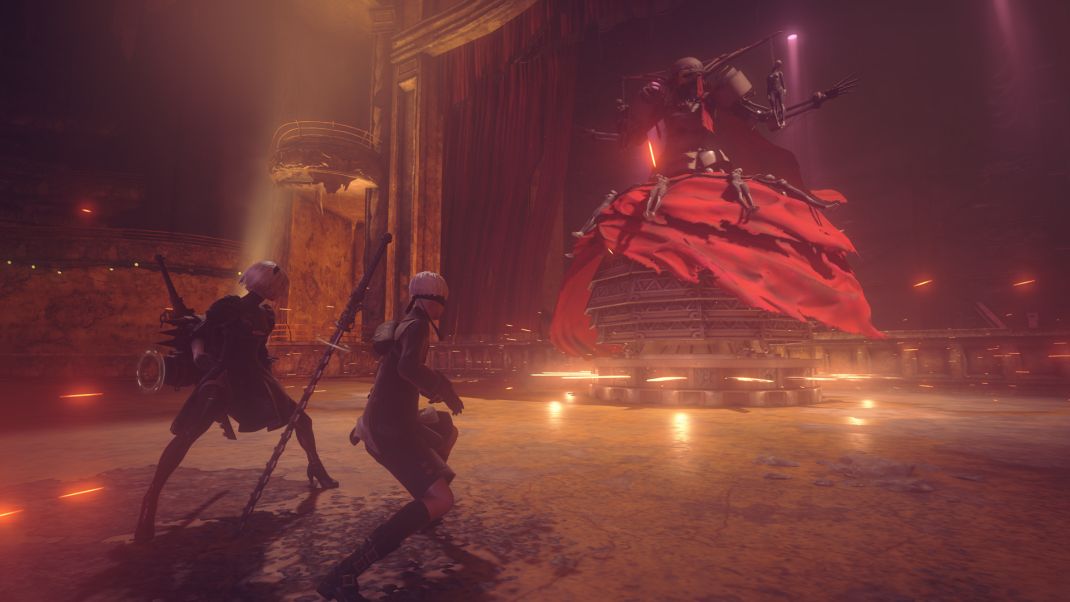 Fight monstrous metal bosses.
14. OCTOPATH TRAVELER™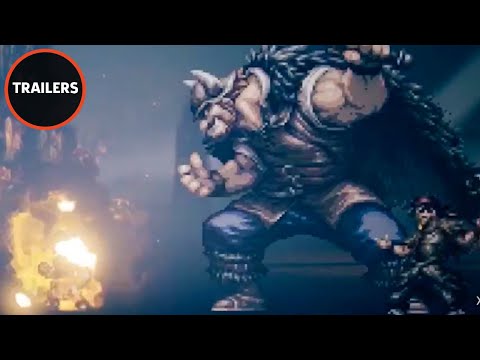 Octopath Traveler gameplay
Here we have a callback to the history of the turn-based combat that involves players and enemies taking turns wailing at each other, as opposed to the real-time action of most modern games. Octopath puts the player into the shoes of eight separate characters (hence the octo) as you discover their lives and see where they intertwine with each other and the rest of the world around them. Imagine if Square took a stab at making something like Earthbound, only a little less zany, sometimes.
What makes Octopath Traveler great:
An intricate battle system captures the turn-based genre and presents it with a fresh new package with new additions like the boost system.
The seemingly scattered story of the eight playable characters has one of the clearest examples of world-building in gaming history.
Fight against fierce monsters and epic bosses from all of high fantasy.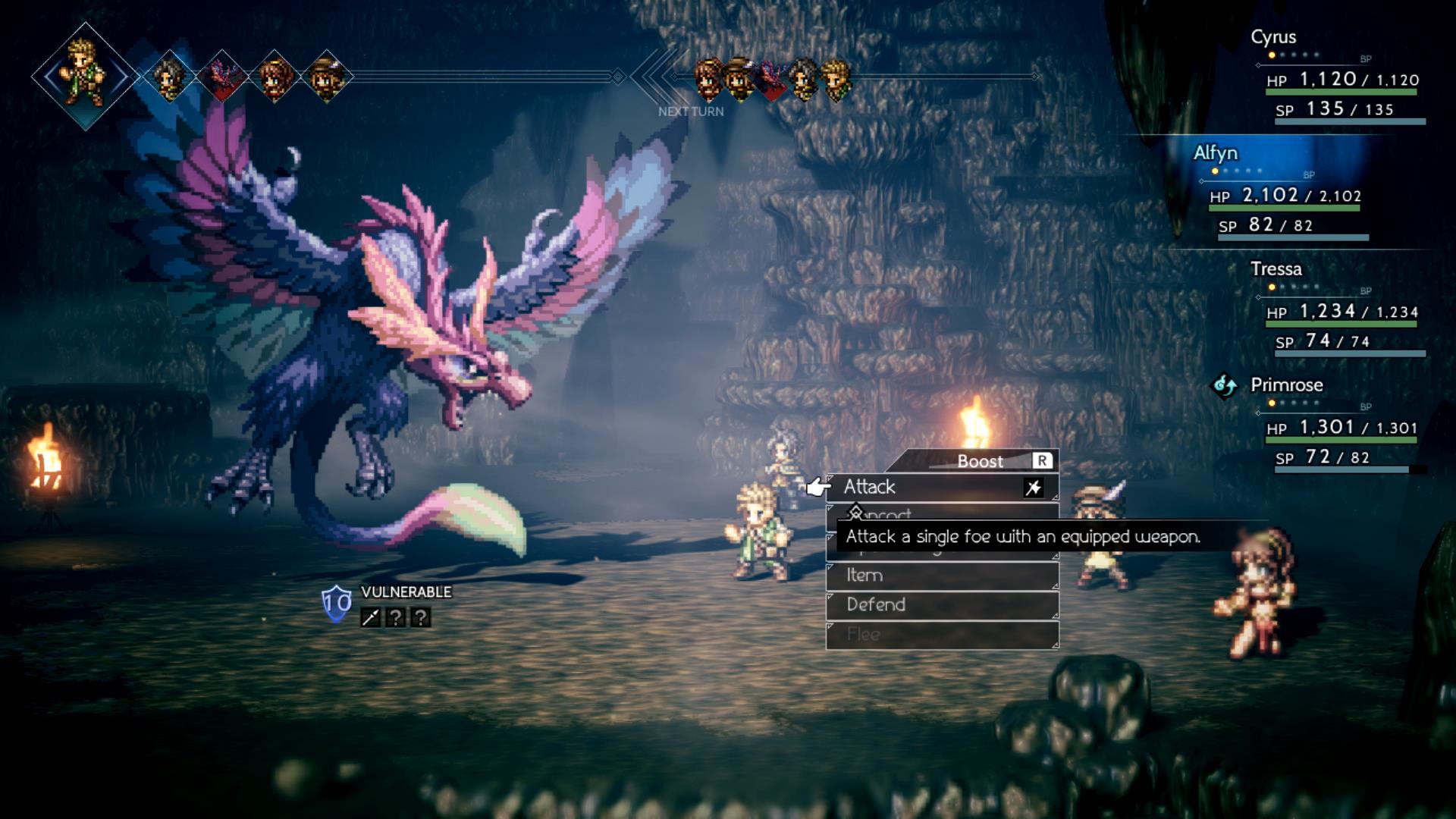 Battle massive monsters from all different mythologies.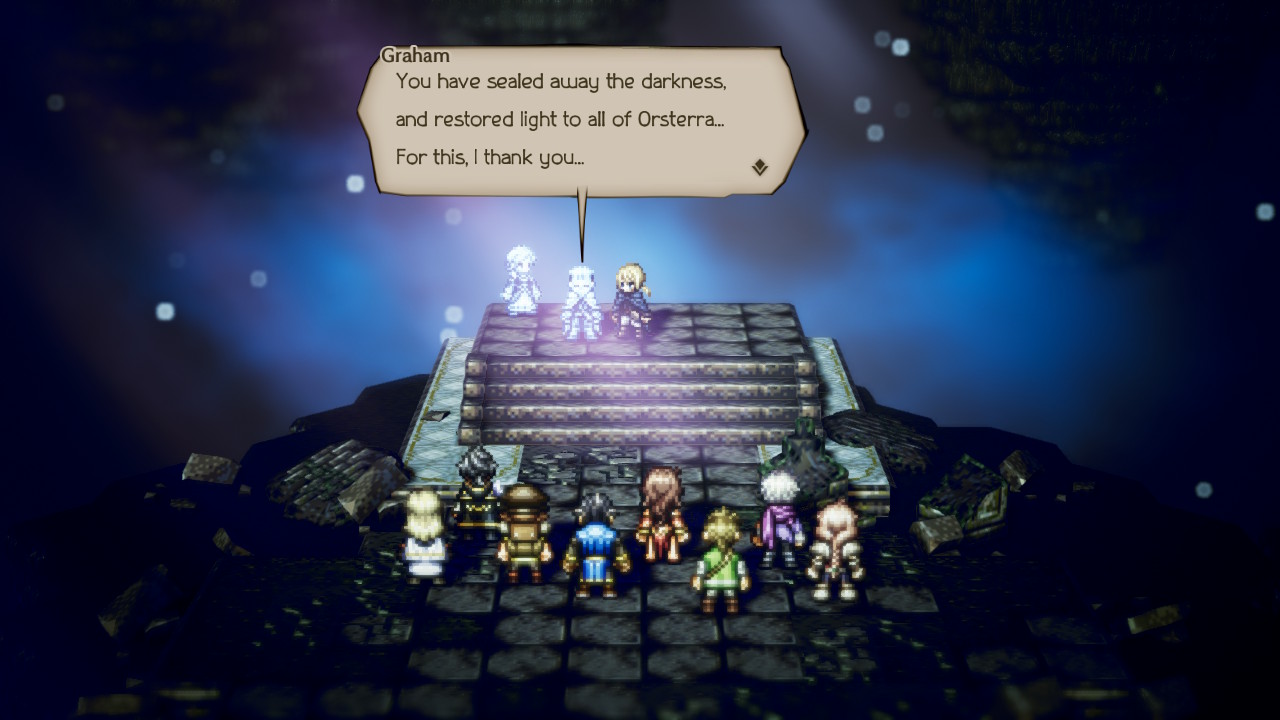 Get lost in this eight-part epic.
13. CODE VEIN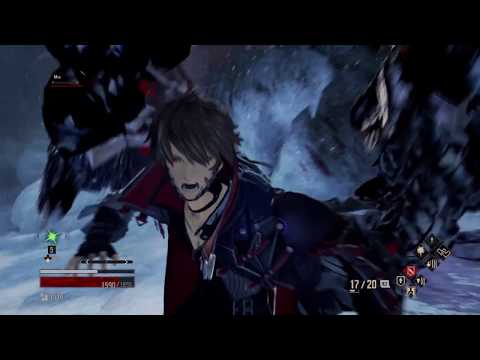 CODE VEIN gameplay
Coming this September, CODE VEIN is set to be the next addiction for all of the hungry Dark Souls fans out there who have 1already finished Sekiro and need a fresh new world to explore. As a souls-like game from the publishers who brought you the original Souls series, it's sure to make good on the promises of its namesake as it enhances the original formula with NPC helpers and other new combat elements.
What makes CODE VEIN great:
Battle against giant monsters in flashy and challenging combat.
Team up with friendly NPCs to help you dominate the battlefield.
Equip a variety of massive weapons to take down enemies your way.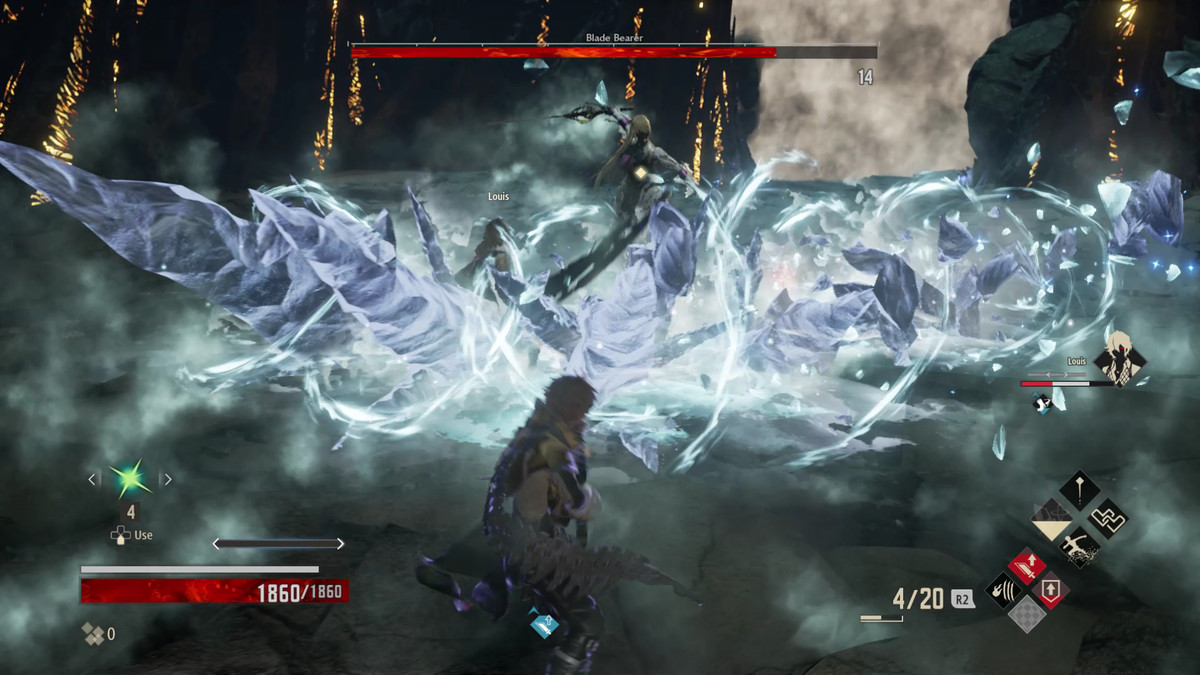 Fight gripping battles against powerful bosses.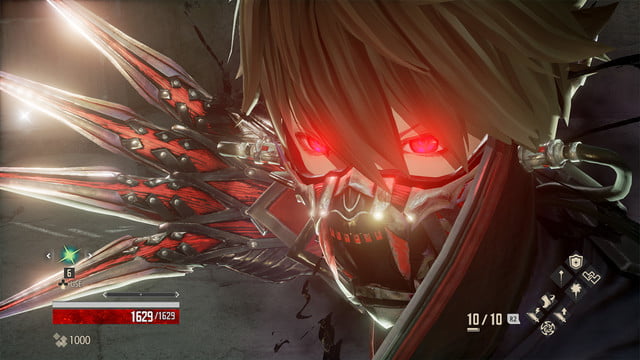 Customize your masks, weapons, and abilities.
12. FINAL FANTASY XV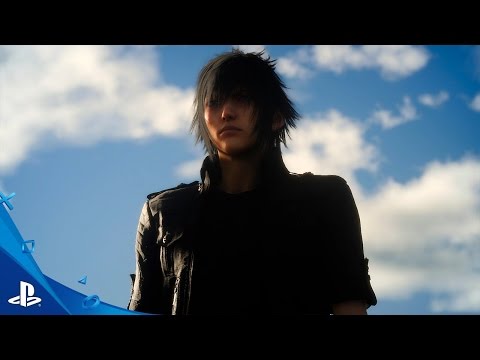 Final Fantasy XV gameplay
The latest installment in the legendary Final Fantasy series has a more active take on combat than previous games, leaning closer to Kingdom Hearts than Final Fantasy VII, and throws players into an open world for the first time. Taking control of Prince Noctis, you'll explore a world filled with all of your favorite staples of the franchise with your bros, Gladio, Iggy, and Prompto, in the world's coolest car. Testosterone levels are a little high on this cross-country road trip that spans three whole countries.
What makes Final Fantasy XV great:
Fight against monsters from all across the Final Fantasy series.
Grow your relationship with your friends while camping or resting at rest stops, through small dialogue and preplanned story beats and side-quests.
Drive your awesome car around the world, or hoof it on foot or mounted on Chocobos whenever you need to park and explore.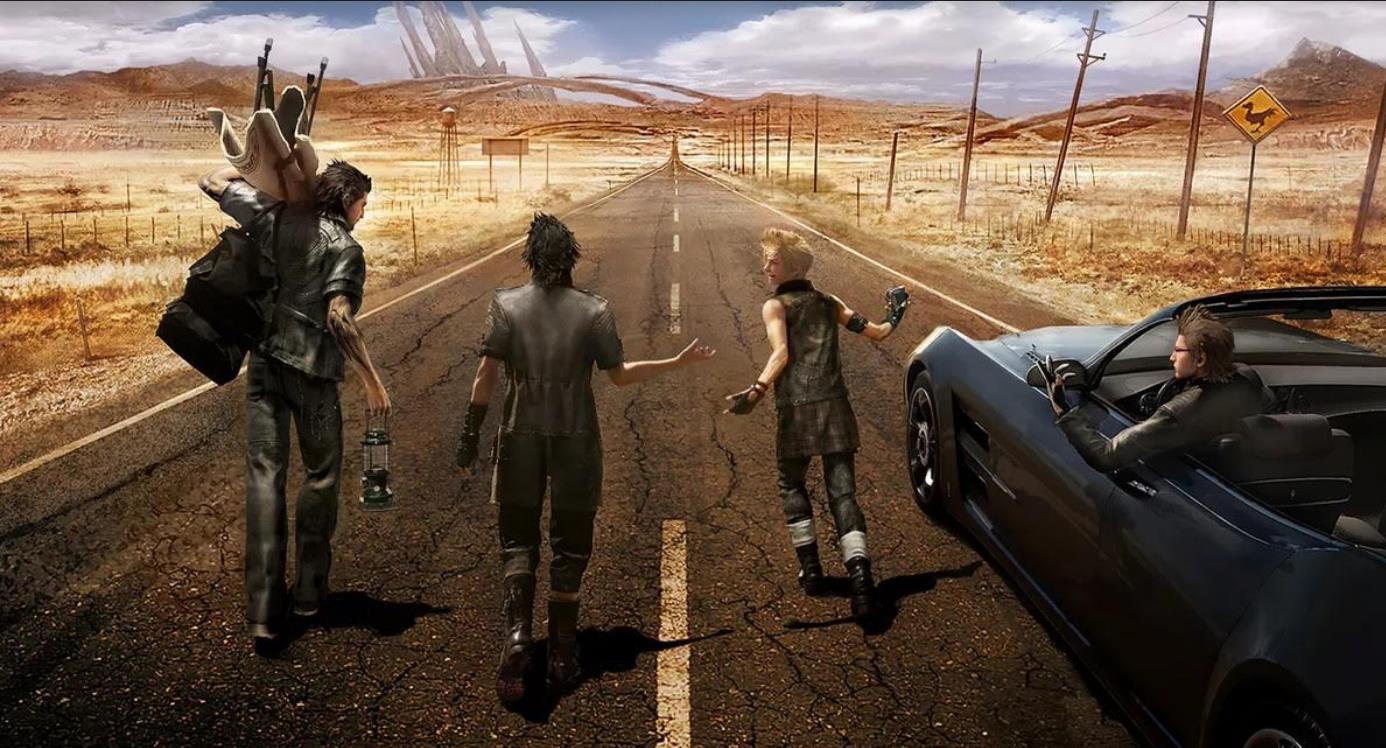 Team up with your best friends for a ride around the world in style.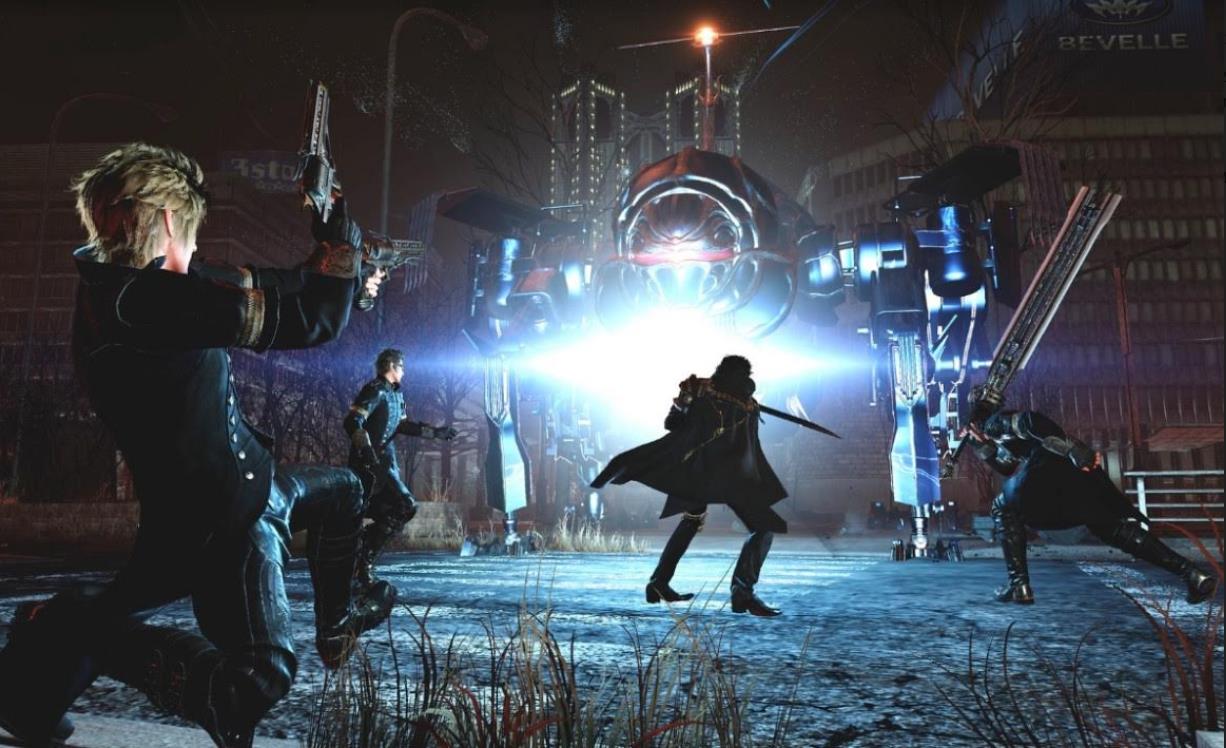 Stand together, against the mechanical armies of the Niflheim Empire.
11. Troubleshooter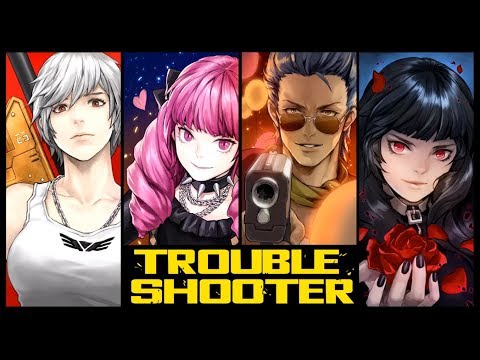 Troubleshooter gameplay
For those looking for a much more animated take on an XCOM-style strategy game, Troubleshooter offers an exciting take on the strategy-shooter genre. While the game might be in early access at the moment, what is available is a fantastic showing of turn-based strategy with a compelling story and a striking anime art style that is sure to wow audiences on its final release.
What makes Troubleshooter great:
Complex strategy battles force players to think multiple steps in advance if they desire victory.
Story-infused combat means that your every decision can affect your characters and the world around you.
Anime art style breathes new life into an overly-familiar genre.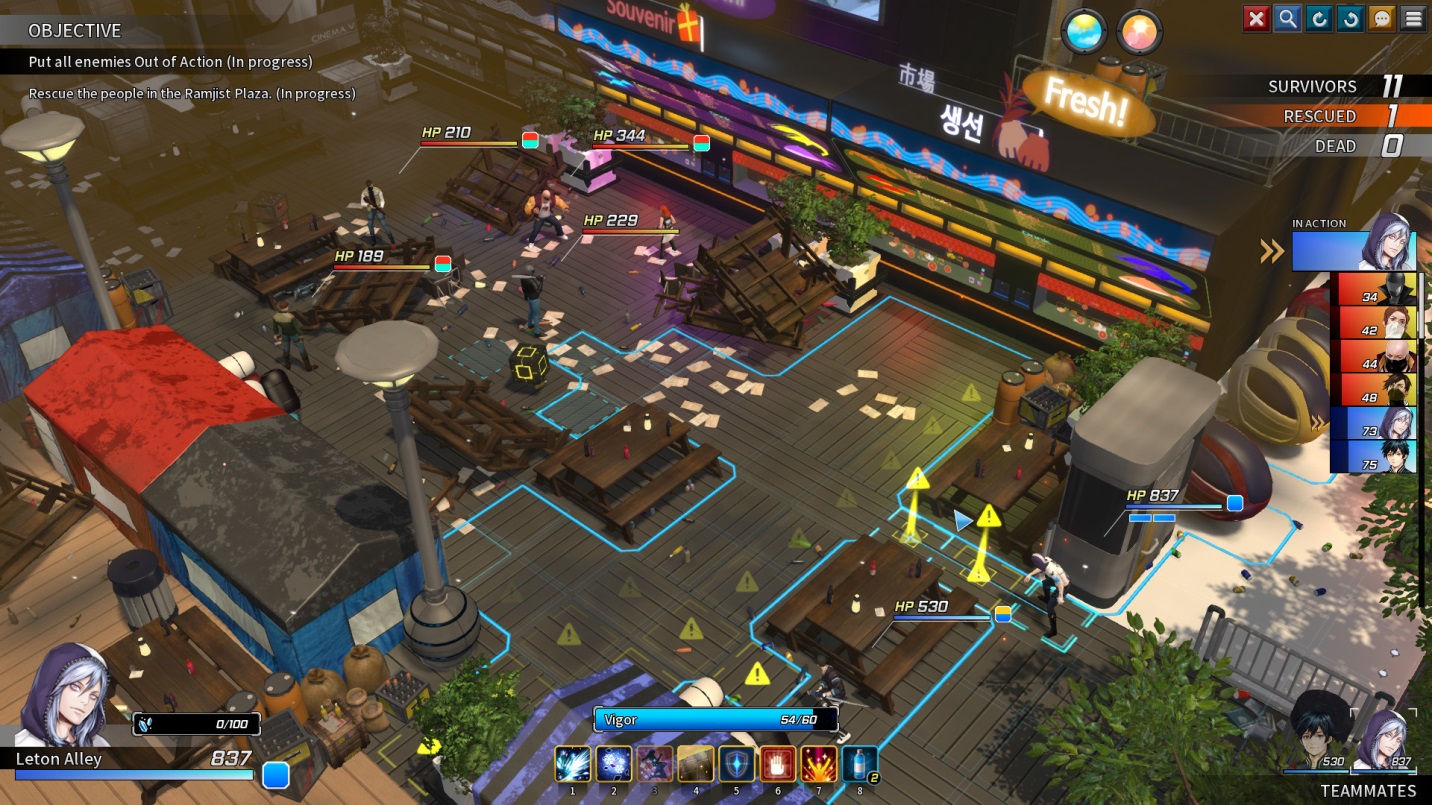 Plan your every move if you want to come out on top.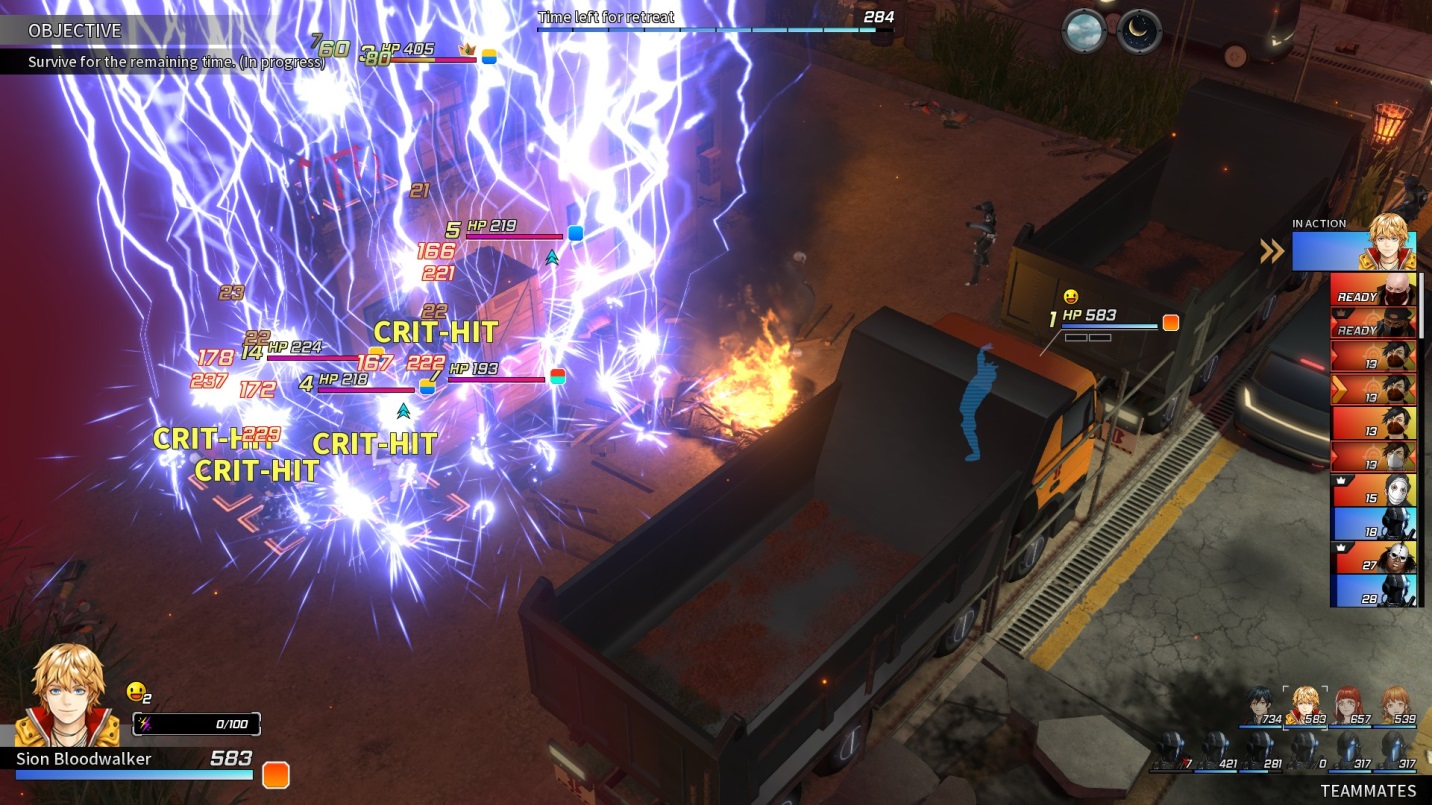 Decimate your enemies with powerful abilities.
10. BLUE REFLECTION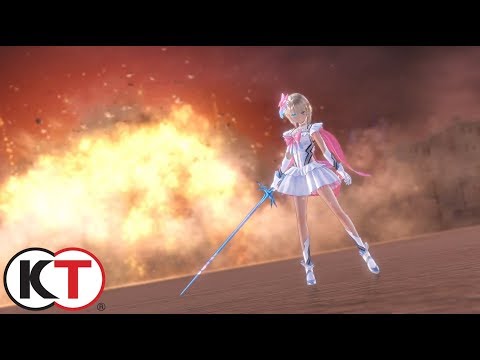 BLUE REFLECTION gameplay
BLUE REFLECTION is a true testament to the Sailor Moon/magical girl anime subgenre. In this game you'll play as a schoolgirl, recovering from a recent accident, who gets bestowed magical powers. Can you harness the power of a Reflector and take down the menacing monsters that plague Hoshinomiya Girls' High School?
What makes BLUE REFLECTION great:
Epic battles against massive monsters put you right in the shoes of your favorite anime.
Master your Reflector abilities to vanquish countless foes.
Colorful levels and battles are full of life.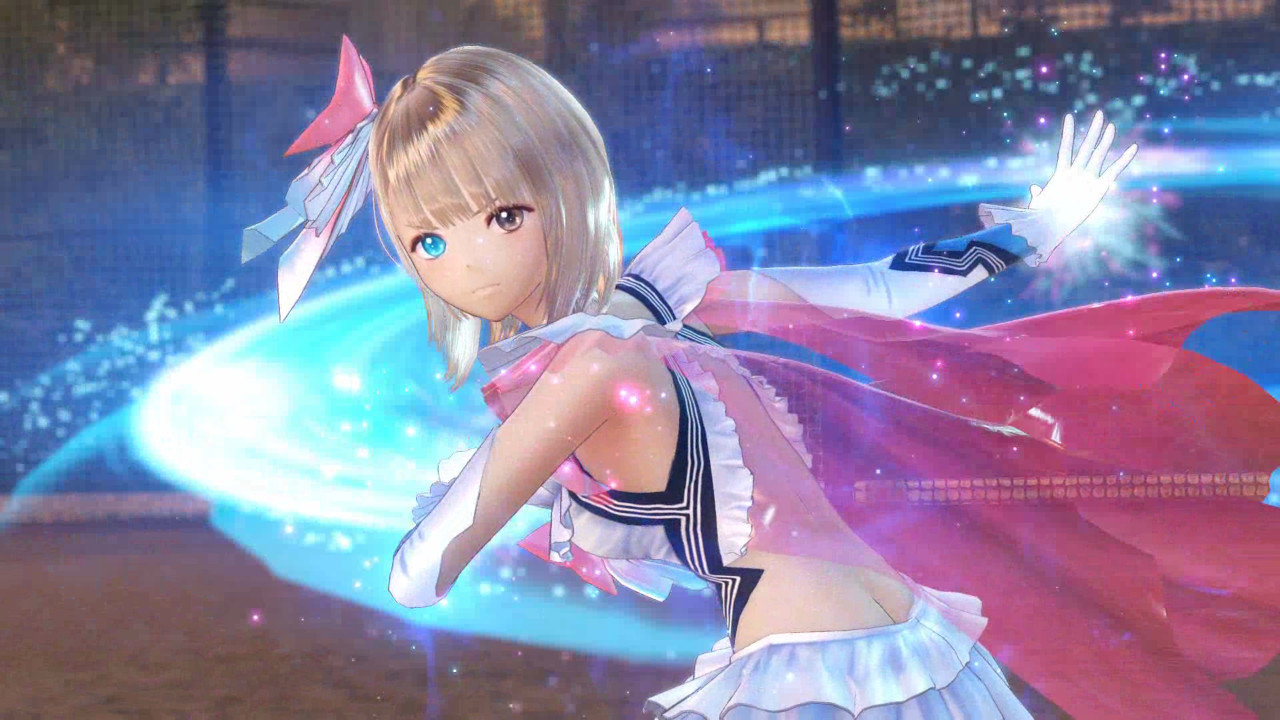 Master the power of a Reflector.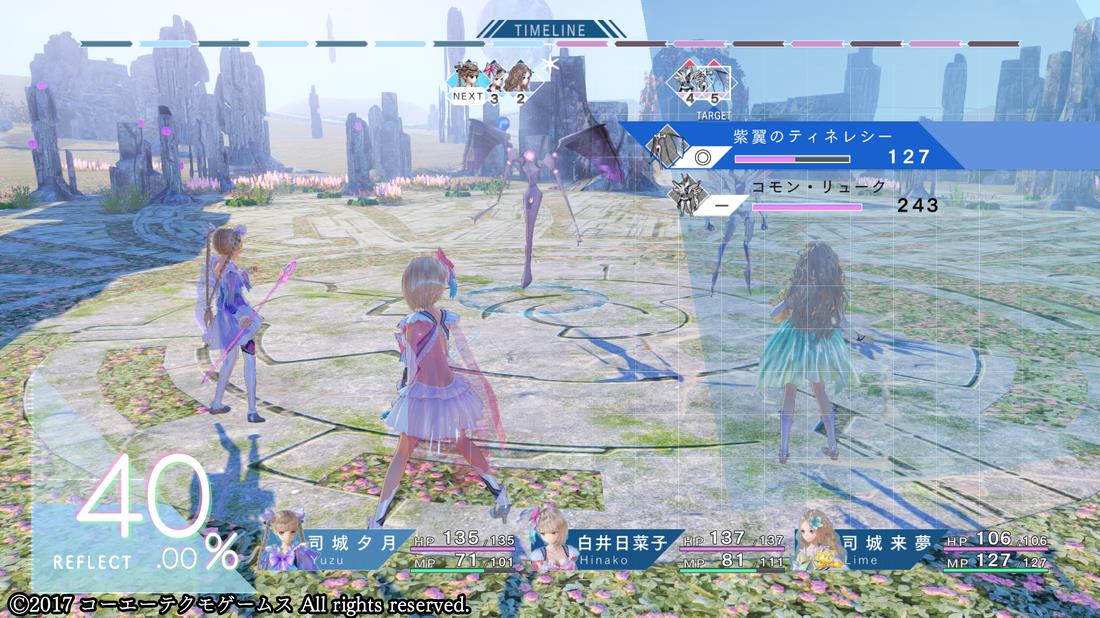 Fight bravely against the enemies of good.
9. Disgaea 5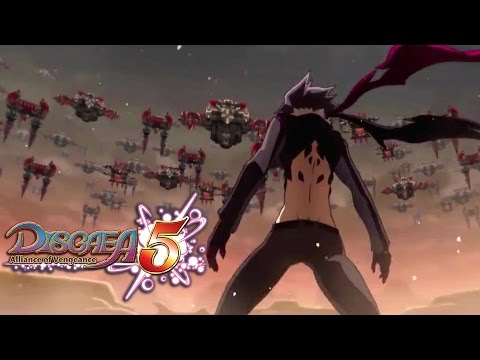 Disgaea 5 gameplay
This game marks the latest entry in the long-running and enthusiastically loved Disgaea series. Bringing another tactical adventure into the JRPG genre, Disgaea 5 plants players into the place of Killia as you take down the Overlord Void Dark for the sake of freedom and vengeance. Master your abilities and turn-based, strategic combat to become the new Overlord.
What makes Disgaea 5 great:
Play as powerful characters to tear through the battlefield.
The Overlord system allows players to transform into Overlords and command incredible power.
Battle against god-tier enemies as you carve through the underlings of the current Overlord.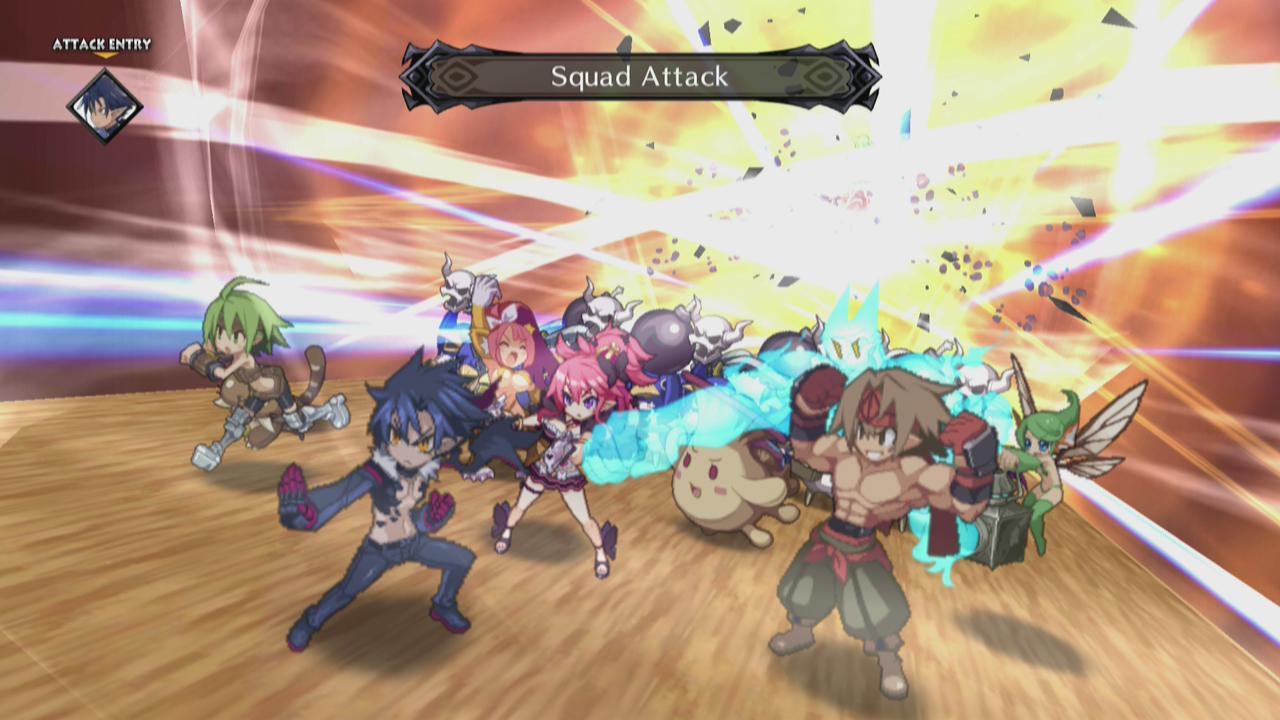 Squad up with your friends to bring Void Dark down.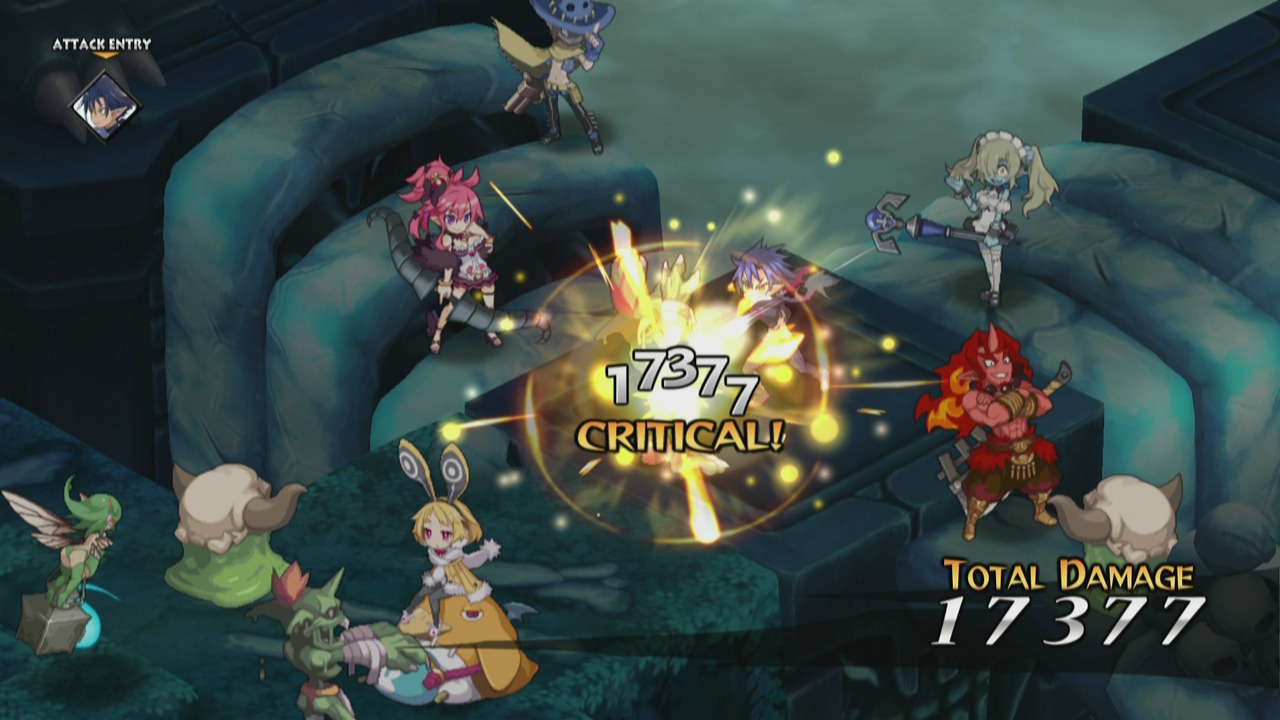 Unleash the true power of an Overlord.
8. Ni no Kuni™ II: Revenant Kingdom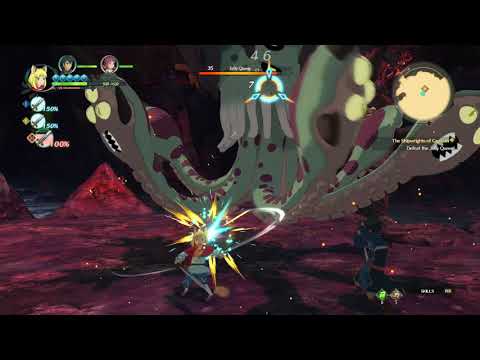 Ni no Kuni II: Revenant Kingdom Gameplay
Another sequel on this list hits the mark and expands on its series, especially when this particular game is the sequel to the first game created in the style of Studio Ghibli. With two separate battle systems, Ni no Kuni II has tons to offer, from an improved, active combat that puts the player more in control of the action than the original, to a brand new army mechanic that has you commanding powerful fighters and leading them to eradicate bandits and monsters that threaten your kingdom.
What makes Ni no Kuni II: The Revenant Kingdom great:
The beautiful style of Studio Ghibli comes perfectly to life when captured in 3D.
Army battles take a more strategic turn for combat, forcing players to plot out their moves, and even their massive companies, carefully.
Fight against the guardians of the world and shed them of the corrupting darkness.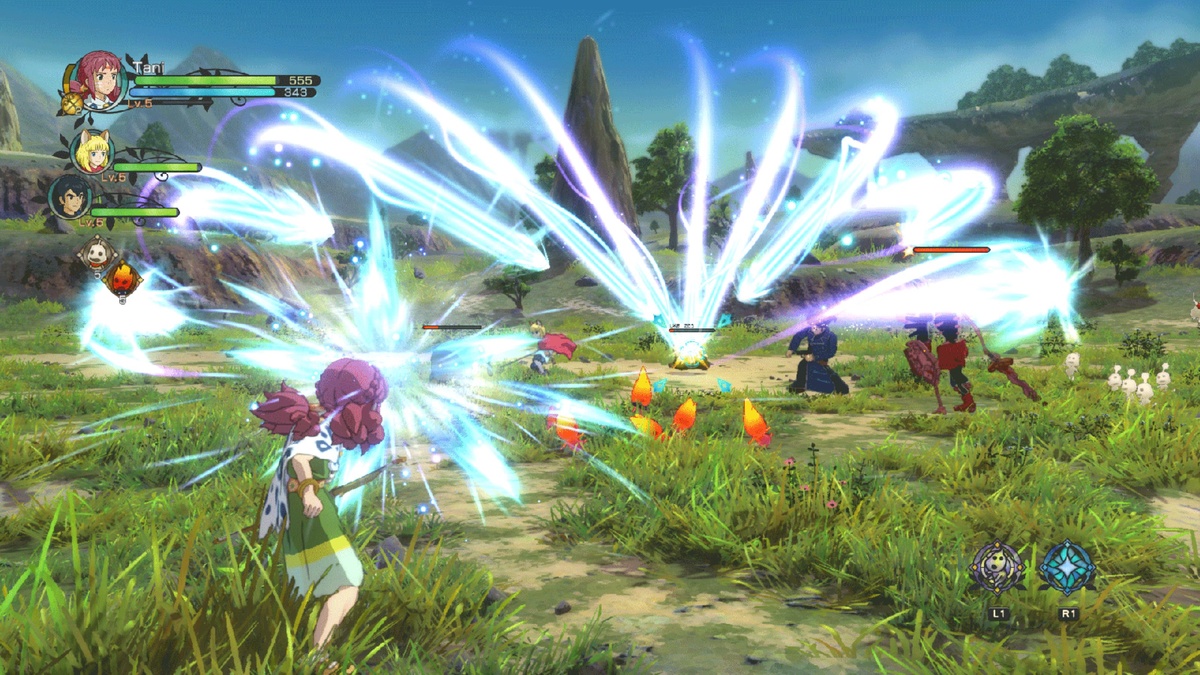 Command powerful magics to crush your enemies.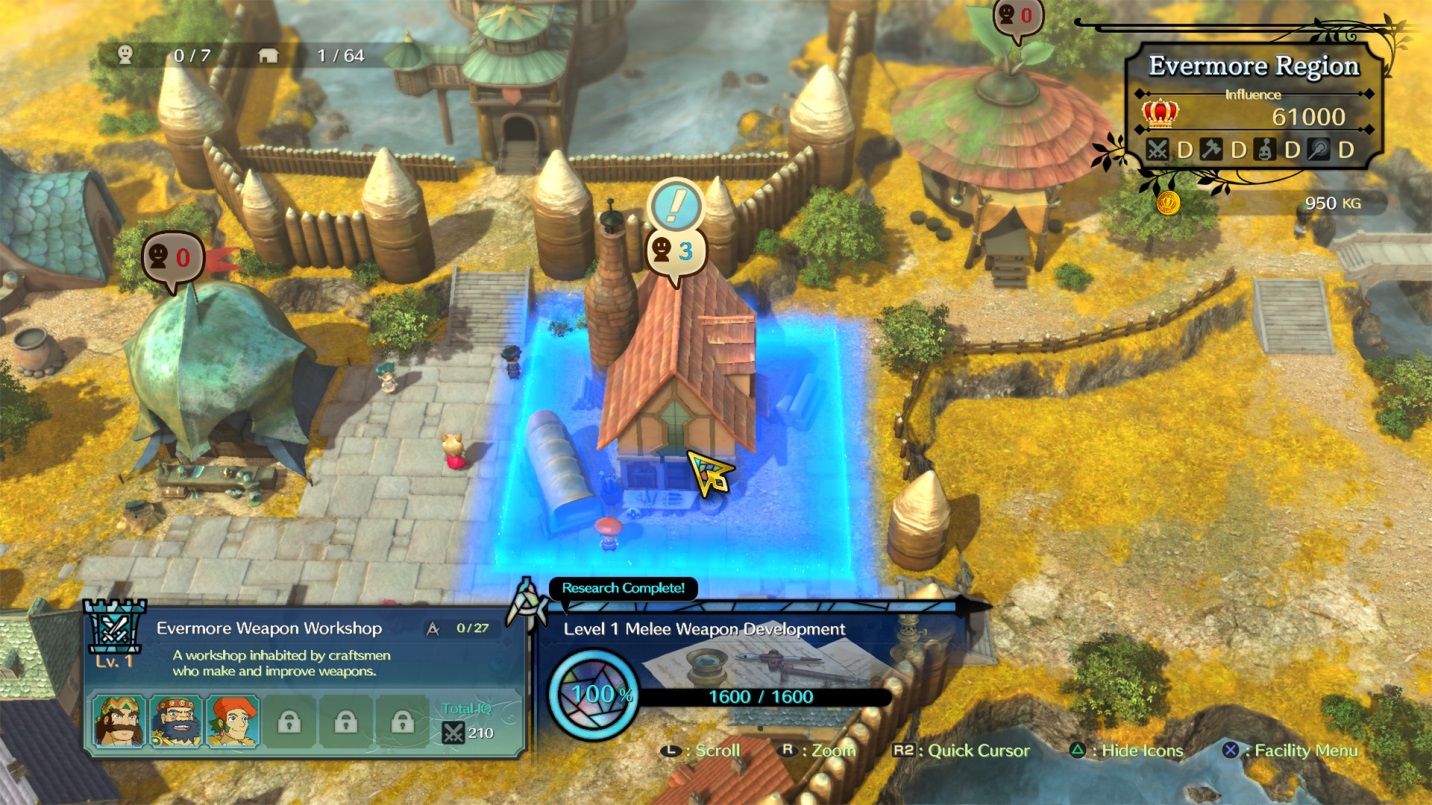 Build up your kingdom and become the greatest nation in the land.
7. Battle Chasers: Nightwear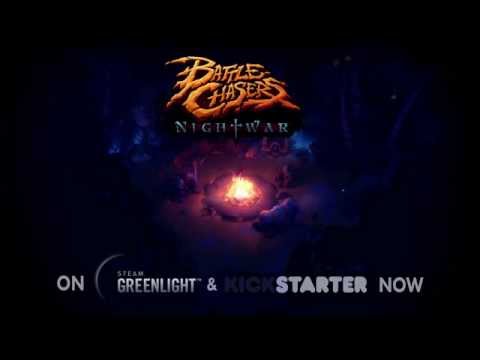 Battle Chasers: Nightwar gameplay
While Battle Chasers might not exactly fit some definitions of a JRPG (as in not coming from Japan), its inspiration from the classics of the genre shows through the highly story-driven gameplay and turn-based combat. Live out the life of the bestselling comic series as you choose from six characters and travel this epic world.
What makes Battle Chasers: Nightwar great:
Up to six characters let you craft your story however you choose.
An epic world based on comics is a thrill to explore.
Gripping, turn-based combat feels as great as classics, but with a twist thanks to overcharging and Battle Bursts.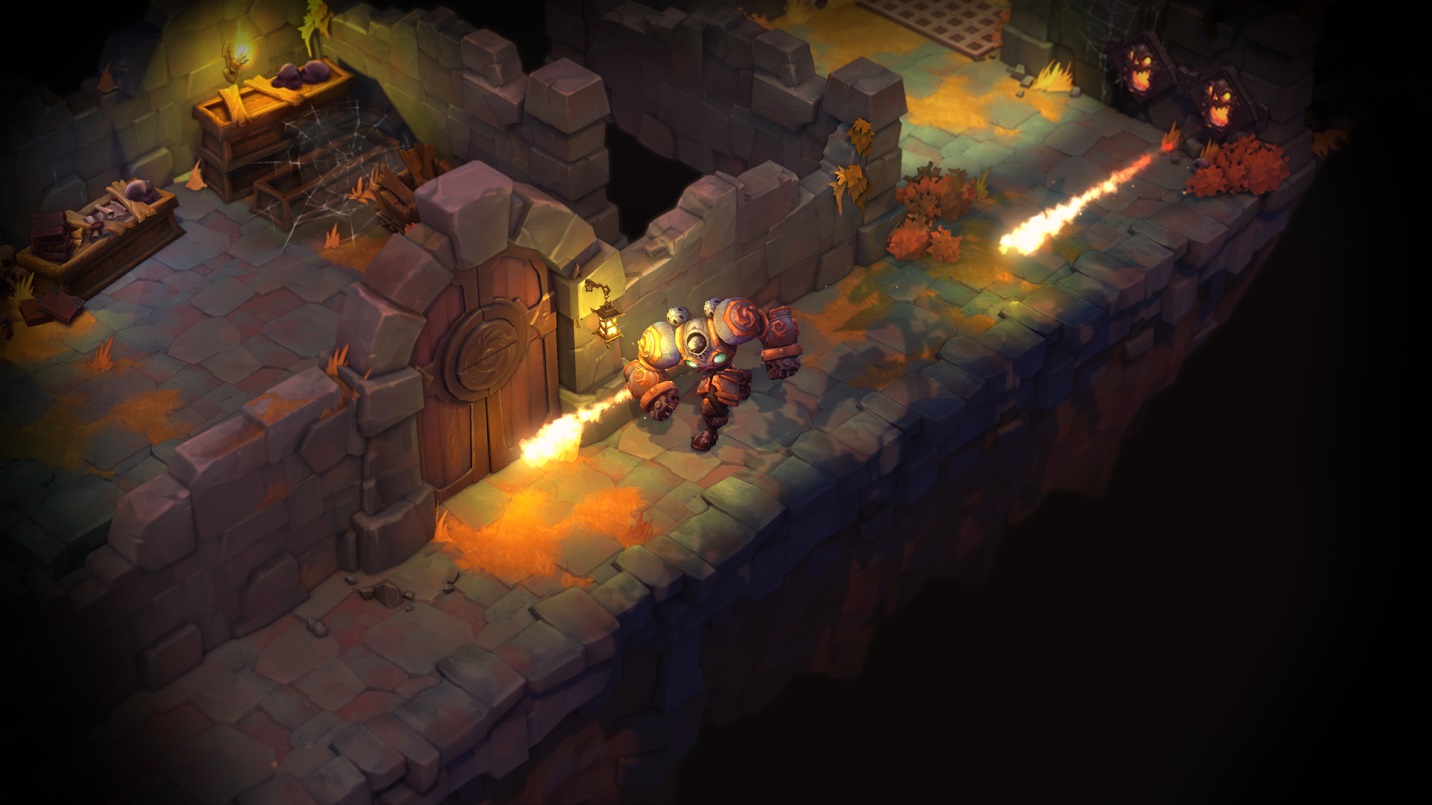 Explore through procedurally generated dungeons.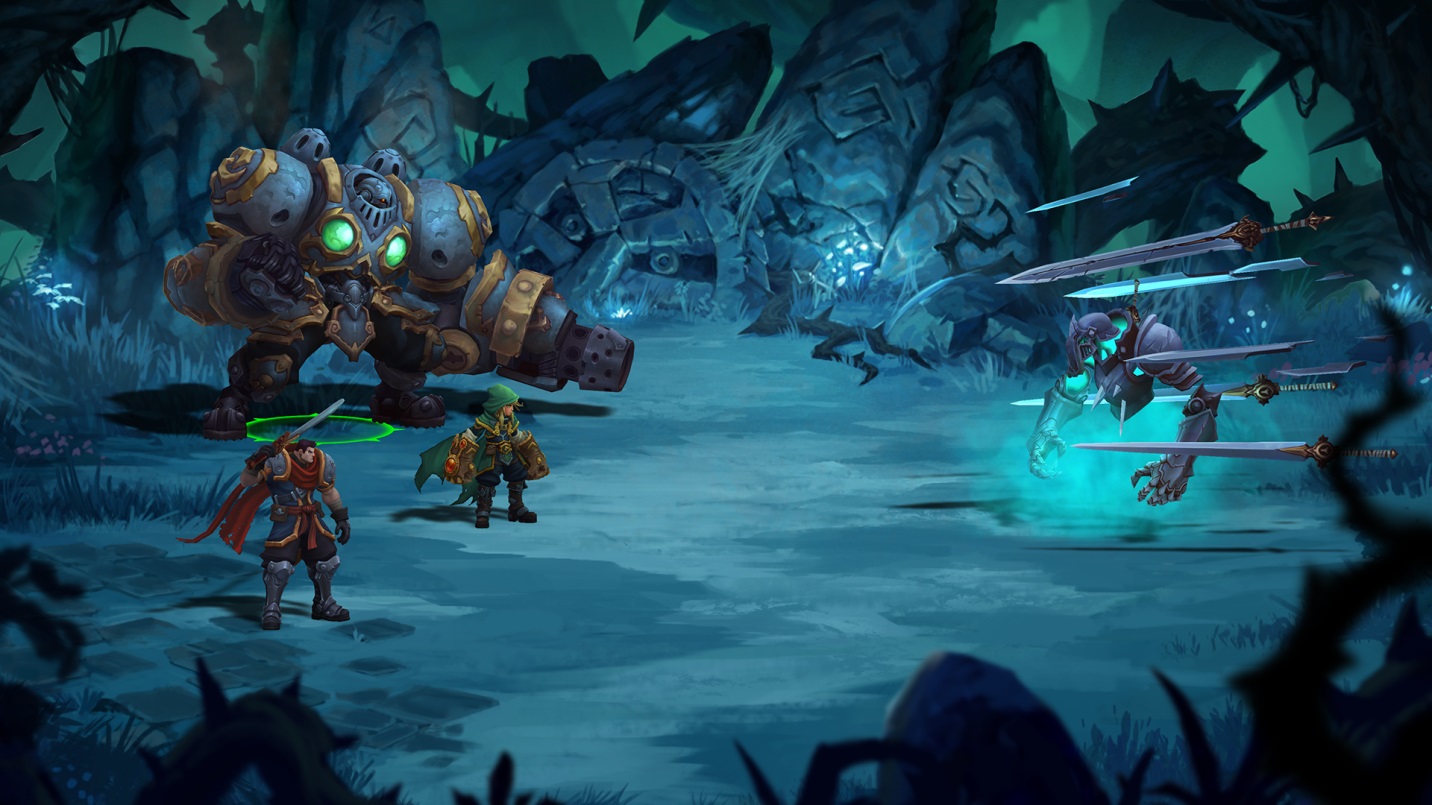 Fight fearsome monsters in your travels.
6. Sword Art Online: Fatal Bullet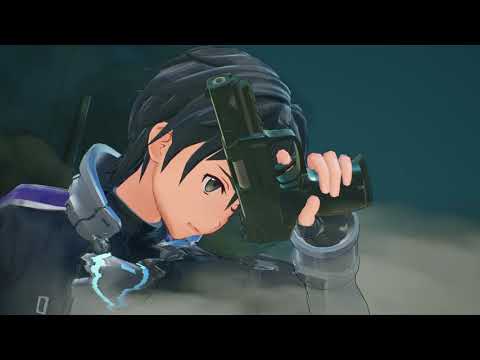 Sword Art Online: Fatal Bullet Gameplay
Experience a wholly original story within the world of Gun Gale Online, a spinoff of the widely popular Sword Art Online anime. Create your character and master the active combat system as you fight monstrous creatures and enemy "players". Grab a gun and fight for your life, a phrase that may be more literal in this game than you expect.
What makes Sword Art Online: Fatal Bullet great:
The anime art style pulls you into the world of one of the most popular shows around.
Character customization allows you to put your perfect self into the game world.
Intense fights against NPC players feel like you're fighting another person.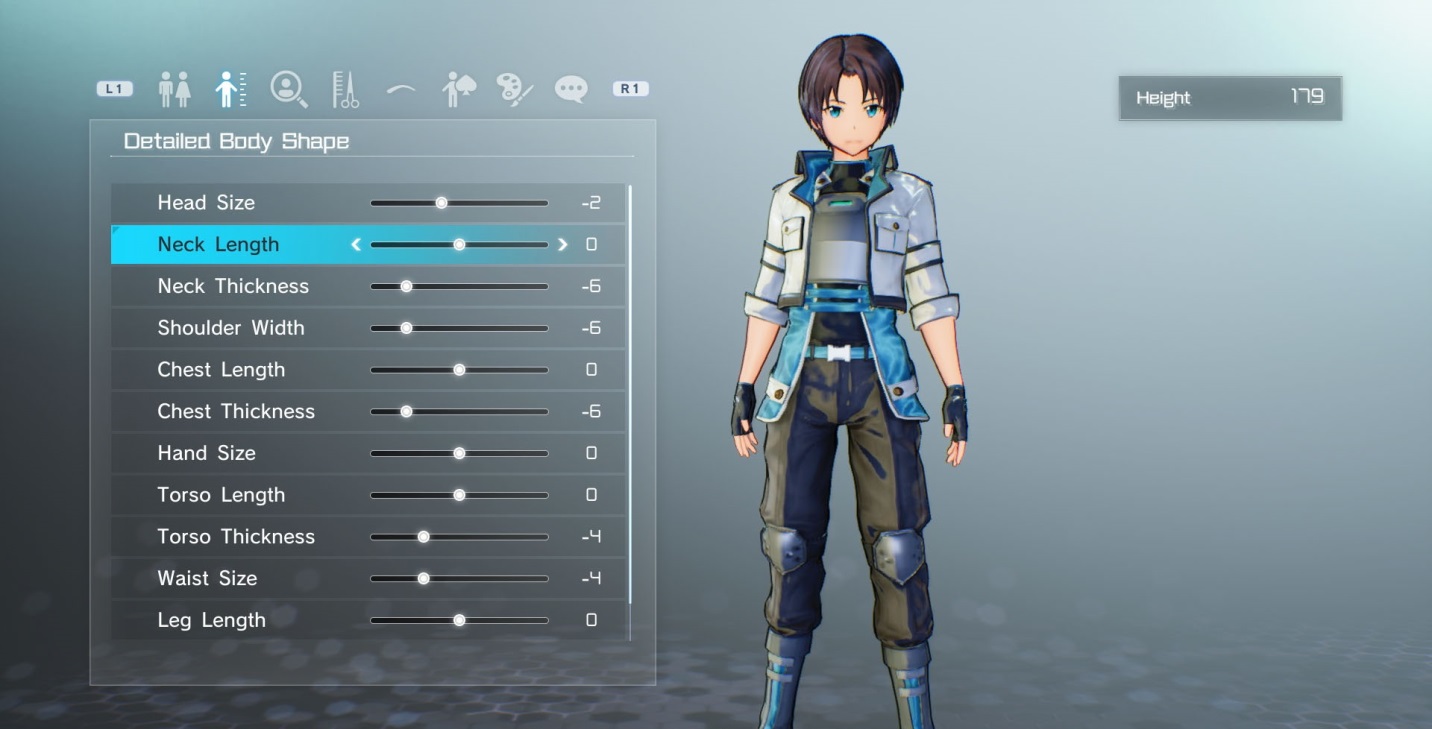 Create the perfect you.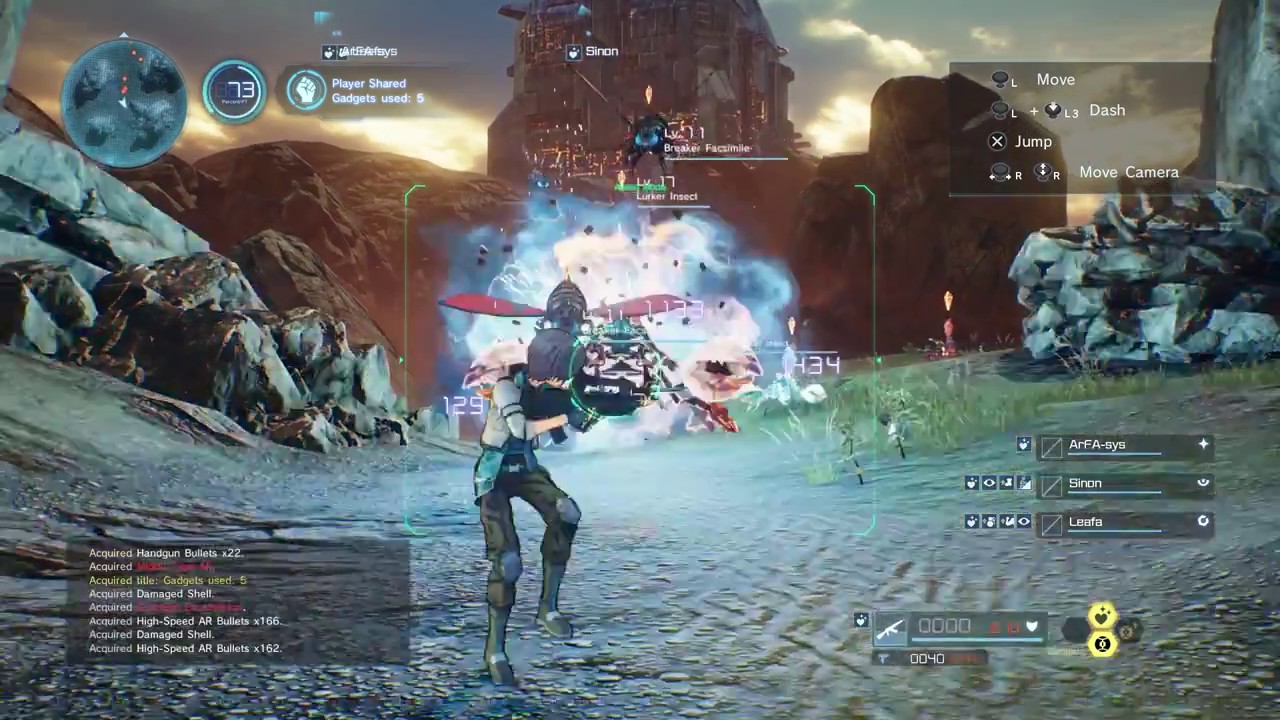 Fight for survival and glory.
5. Tales of Berseria™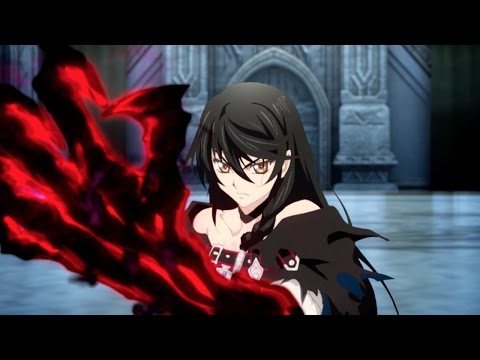 Tales of Berseria Gameplay
The latest installment in the Tales series is a testament to the franchise's immersive storytelling and intense action combat that fans have come to know and love. Become Velvet and unlock the mysteries of the traumatic events of her past while traveling with your pirate crew across the seas of the sacred kingdom of Midrand.
What makes Tales of Berseria great
References and subtle nods to the rest of the series engage veterans in the series.
The fast-paced, active combat creates chaotic and intense enemy encounters.
Story-driven adventure pulls your attention from start to finish.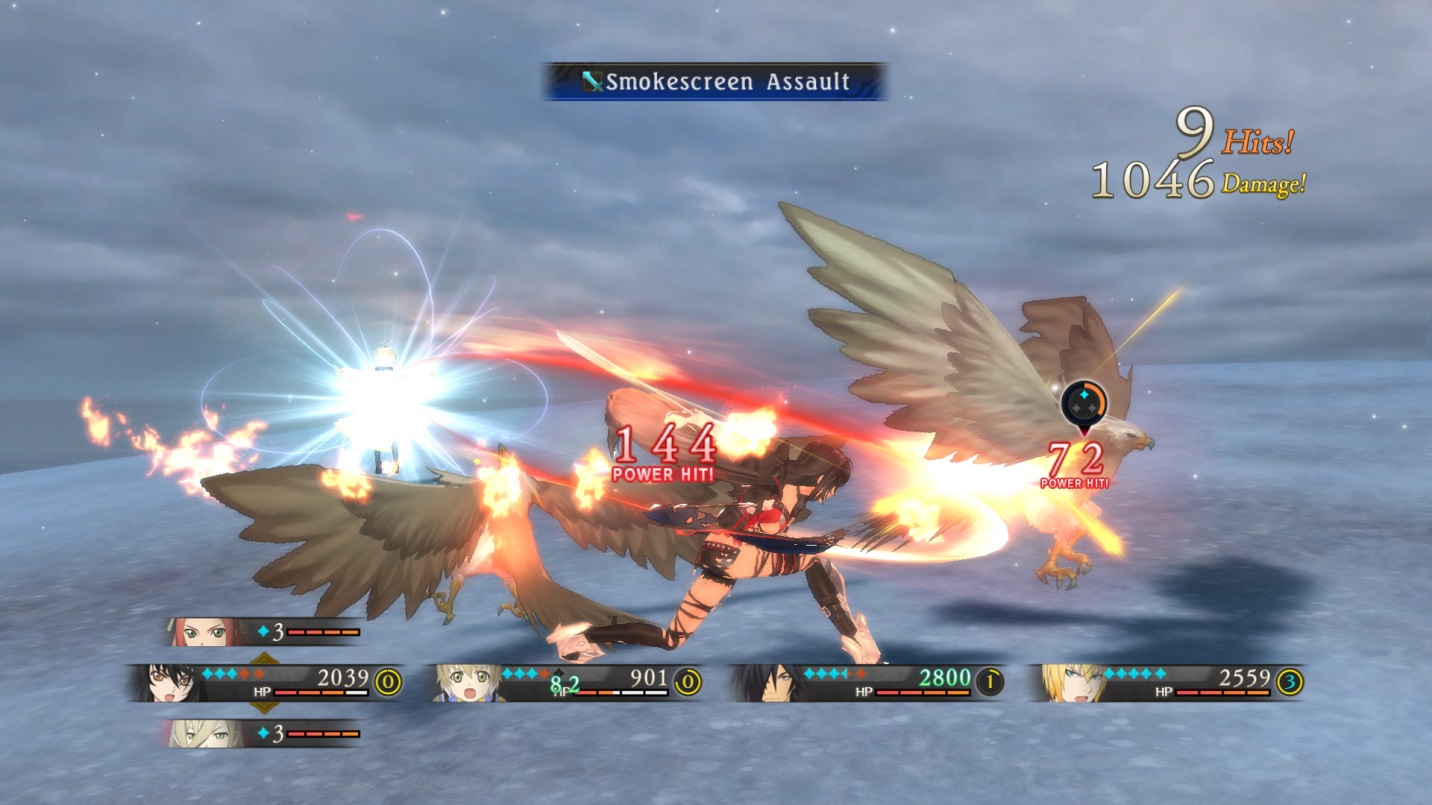 Use your abilities to tear through your enemies.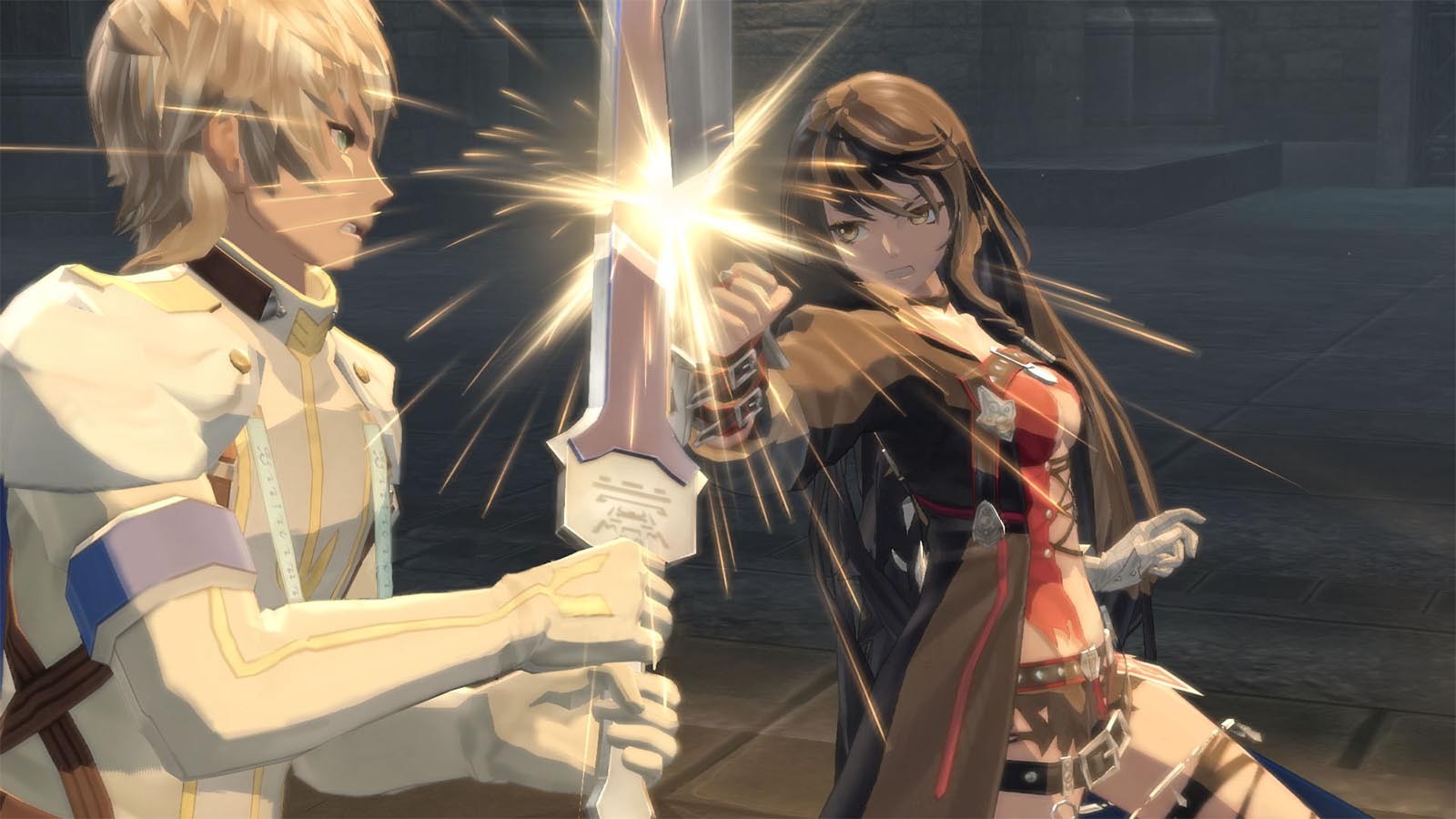 Follow the epic story of Velvet as she fights for answers.
4. ONINAKI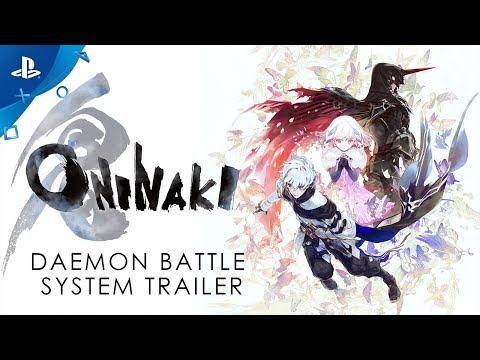 ONINAKI gameplay
This upcoming game from Square-Enix puts players in the shoes of a young Watcher named Karachi as you are tasked with helping lost spirits find peace in reincarnation in this world obsessed with death and the afterlife. Battling as a Watcher is an intense struggle, where players have to arm themselves with Daemons and choose the best way to take on their enemies.
What makes ONINAKI great:
A large selection of Daemons with branching skill trees allows for limitless customization.
Parallel spirit world doubles every level, making every dungeon and forest twice the adventure.
Massive bosses test your reflexes and skills with your Daemons.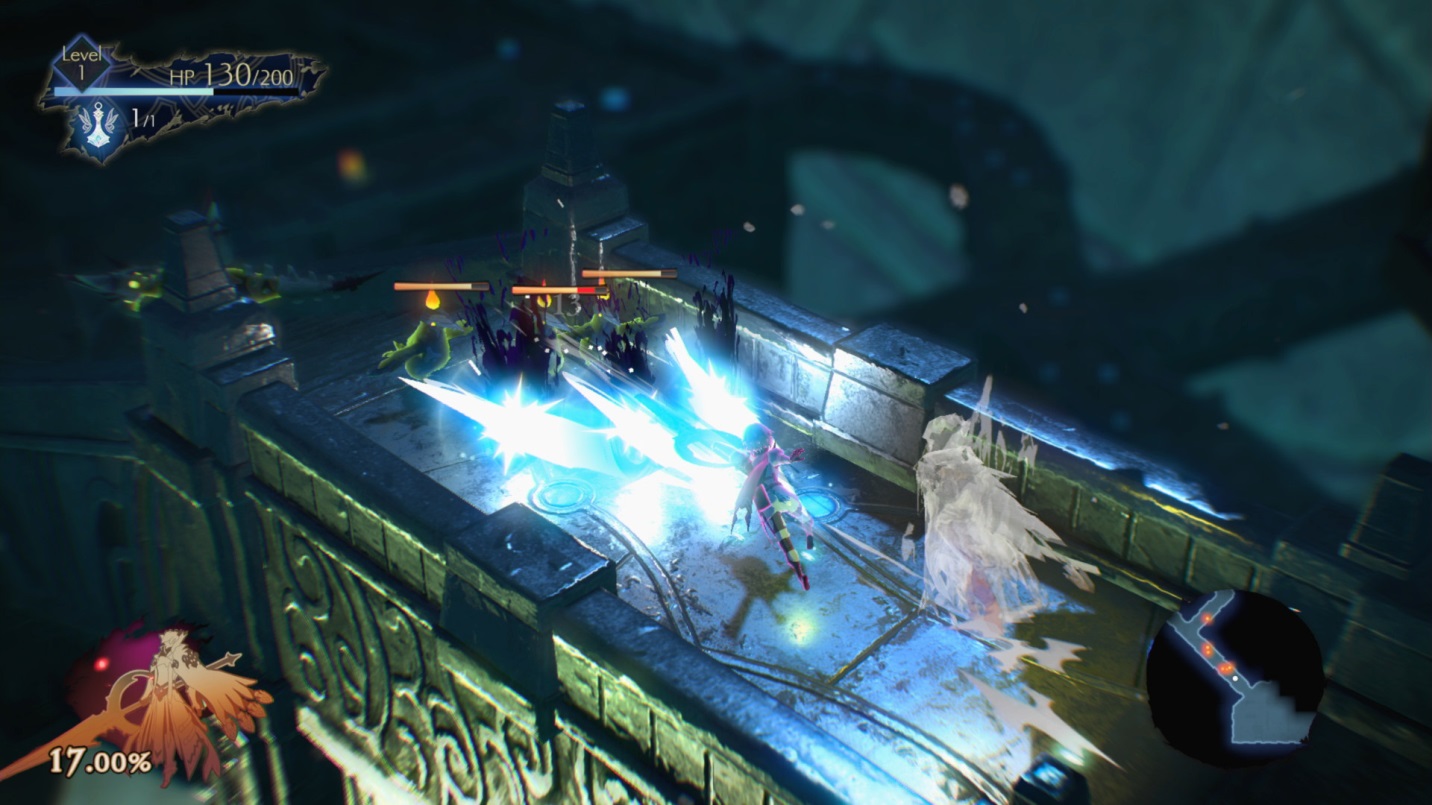 Unlock the awesome power of your Daemons to strike down your foes.
Face off against epic manifestations of the grief of the dead.
3. GOD EATER 3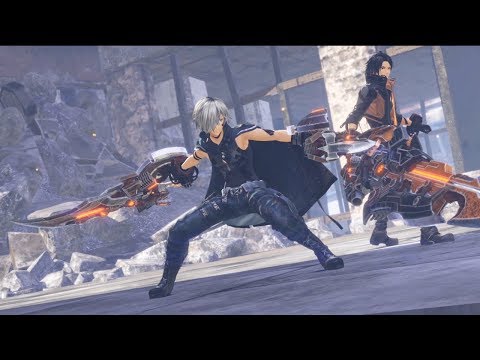 GOD EATER 3 gameplay
GOD EATER 3 is the latest in a series about crafting a character who will wield giant weapons against even bigger monsters. Players will have to gather their party together and hunt the monstrous Aragami if they want to gather the parts they need to get stronger and fight the bigger monsters. Do you have what it takes to carry the mantle of GOD EATER and reclaim the world from the monsters that have cast you out of your ancient home?
What makes GOD EATER 3 great:
Multiplayer lets you battle against giant monsters with your friends and others online.
Massive weapons make the players feel powerful as they swing swords twice the size of their bodies.
Intense combat makes you learn your weapon and learn the Aragami if you want to survive your battle.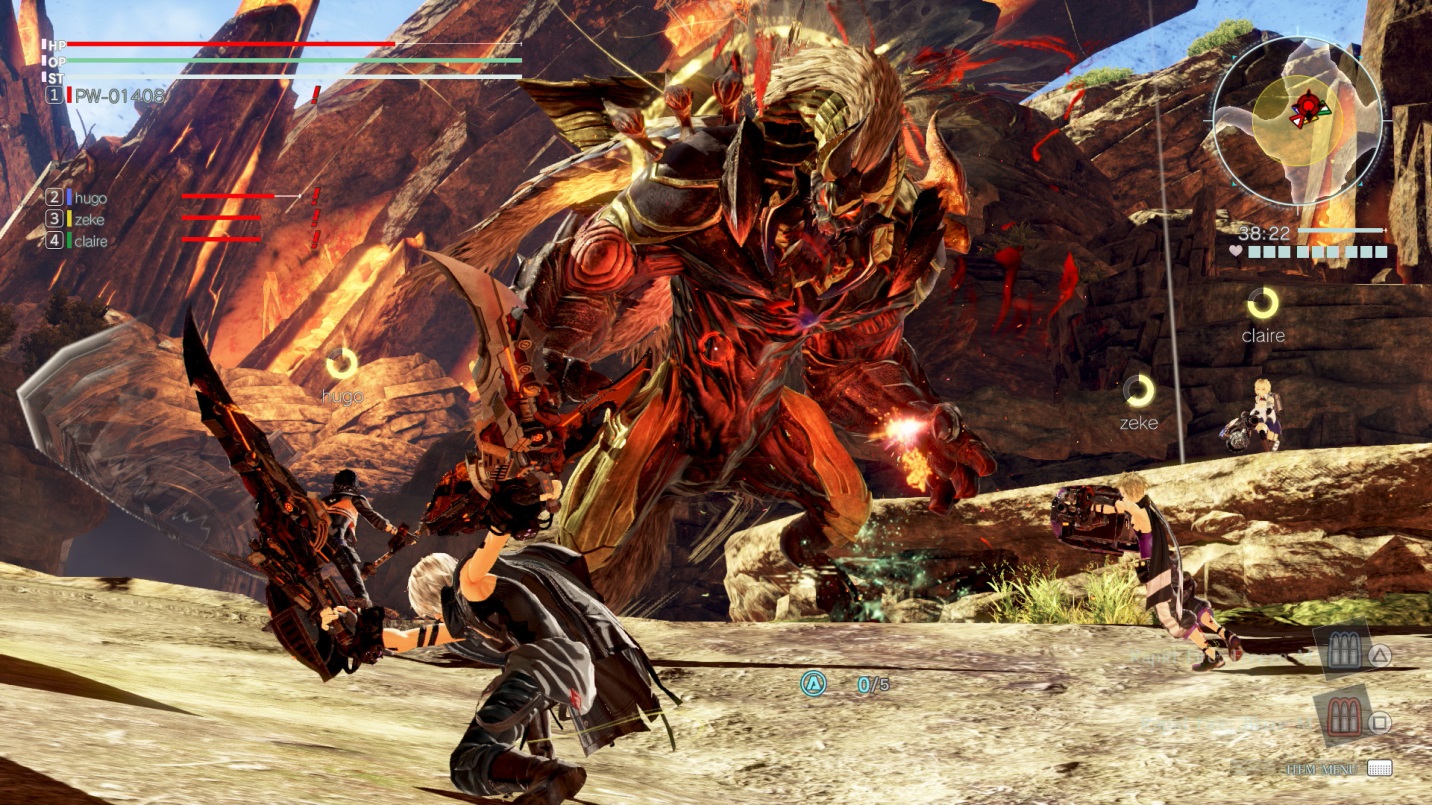 Sharpen your blades against powerful enemies.
Form up your party and head out into the unforgiving world.
2. Yakuza 0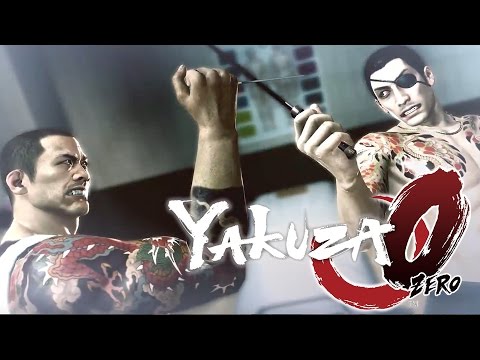 Yakuza 0 gameplay
Finally, a great JRPG that isn't a sequel! However in the case of Yakuza 0 what we have here is a prequel to the long-running Yakuza series. Following an origin story for two series favorites from past games, this installment works well to introduce new players to the legendary franchise as well as give veterans some satisfying backstory and top-of-the-line fighting. Although, that is assuming anyone can stop singing karaoke for long enough to play the rest of the game.
What makes Yakuza 0 great:
Amazing combat that allows players to pick up weapons and continue the flow of battle without skipping a beat.
Intense boss fights and gauntlets that force you to survive through insurmountable odds.
Hilarious and fun mini-games like karaoke, pachinko, and tons more give hours of fun outside of standard gameplay.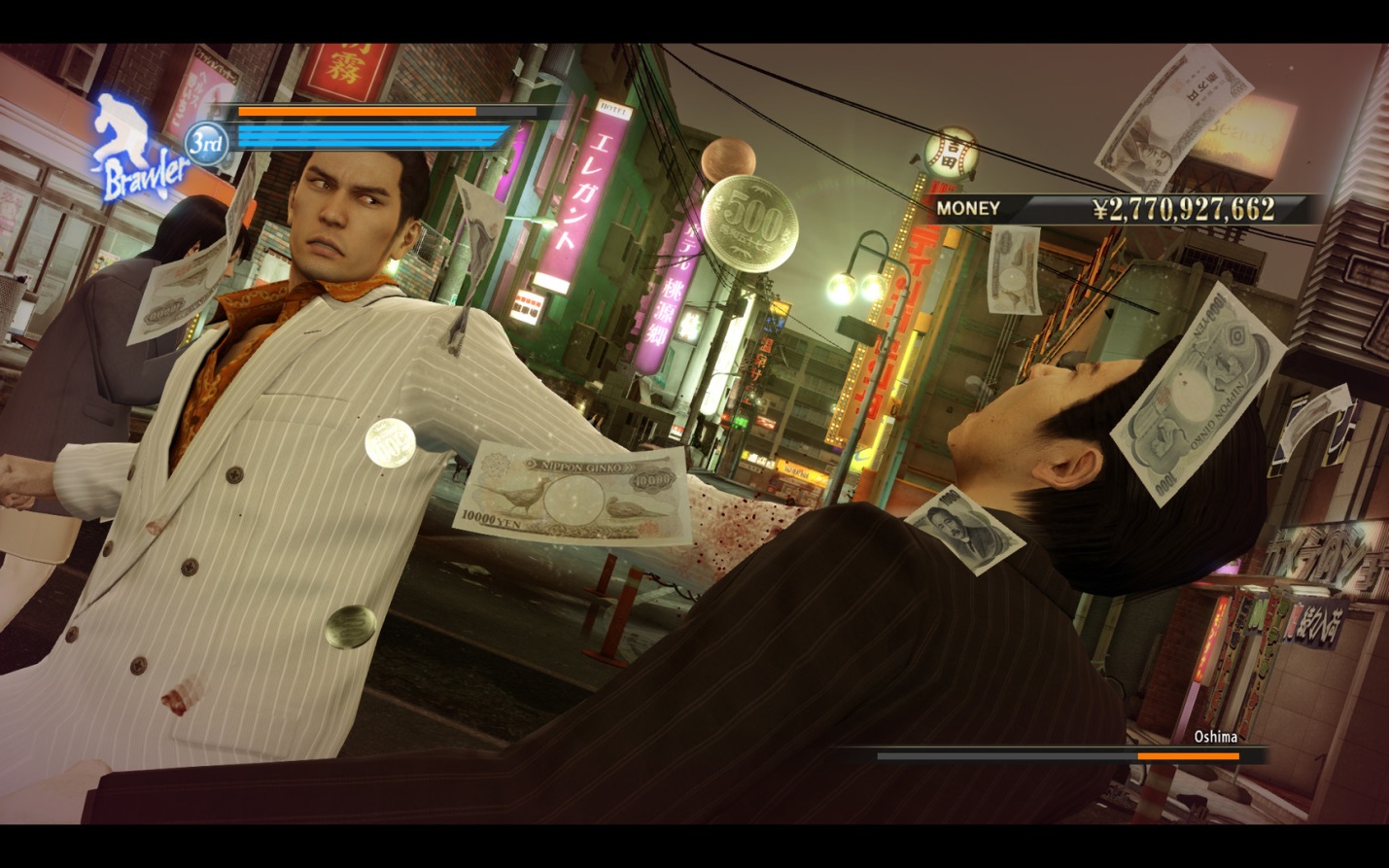 Sometimes, crime can pay.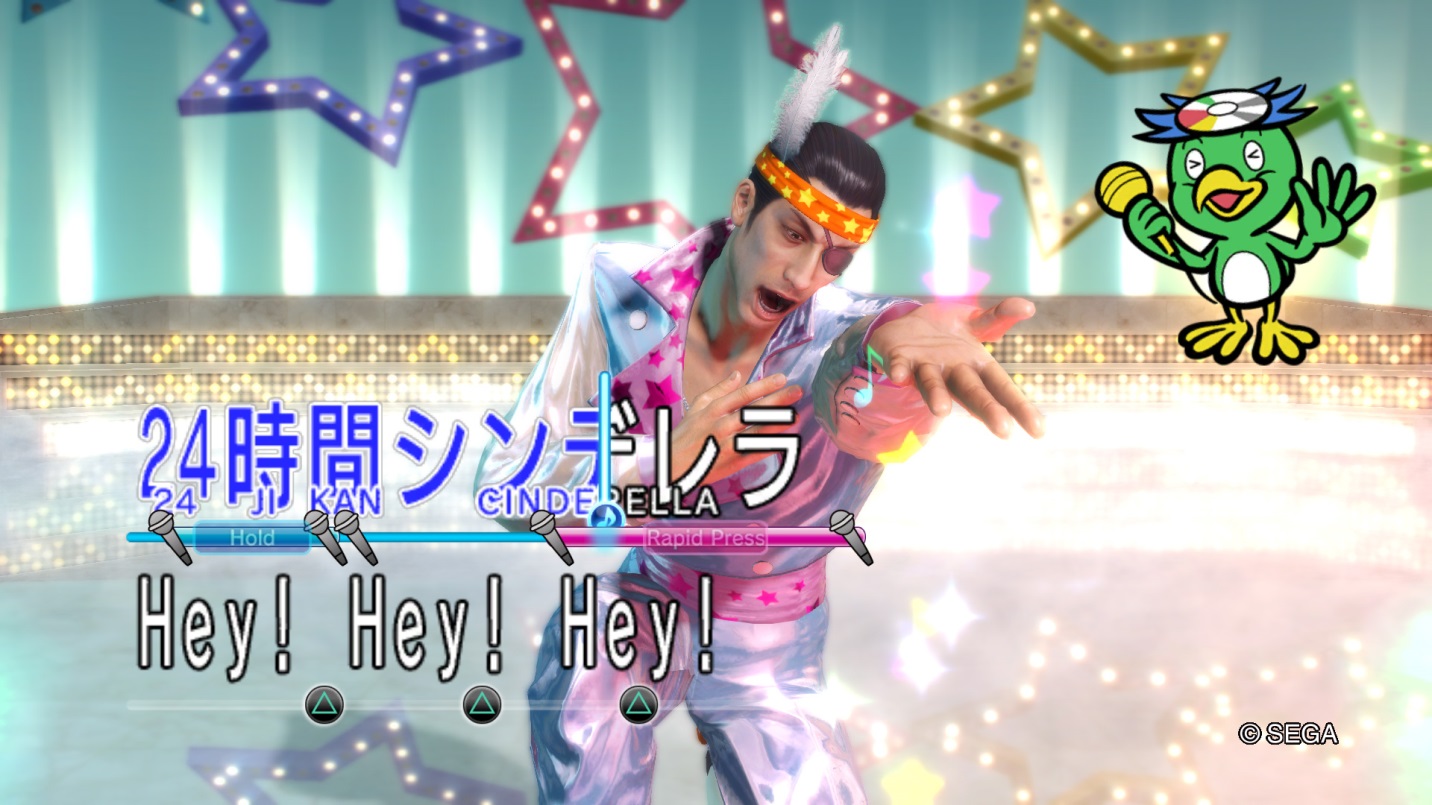 Sing your heart out!
1. Persona 5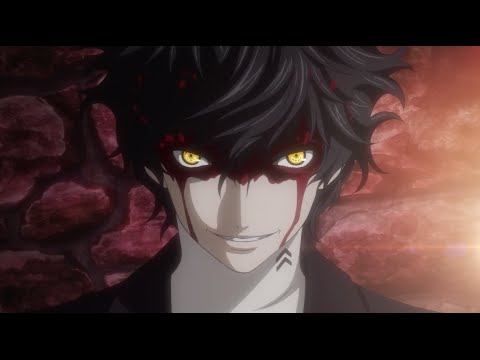 Persona 5 gameplay
This is it, this is as good as it gets from JRPGs. Persona 5 is so much more than a sequel or "the latest installment". Instead, this game stands out as one of the best turn-based, story-driven games of all time, let alone in recent history. Play as Joker, as you delve into the Metaverse as you battle against the manifestations of humanity's subconscious desires. However, that's only half of the game, as you are also tasked with maintaining relationships, uncovering the secrets of twisted people in town, and most dangerous of all…surviving through high school.
What makes Persona 5 great:
Battle against monsters, large and small, represents the darkness of humanity that linger in the Metaverse.
Summon your characters' unique personas to destroy your enemies with powerful abilities.
Meet people and talk in high school and around town to make friends, build connections, and uncover the deeper meanings behind the corruption within the Metaverse.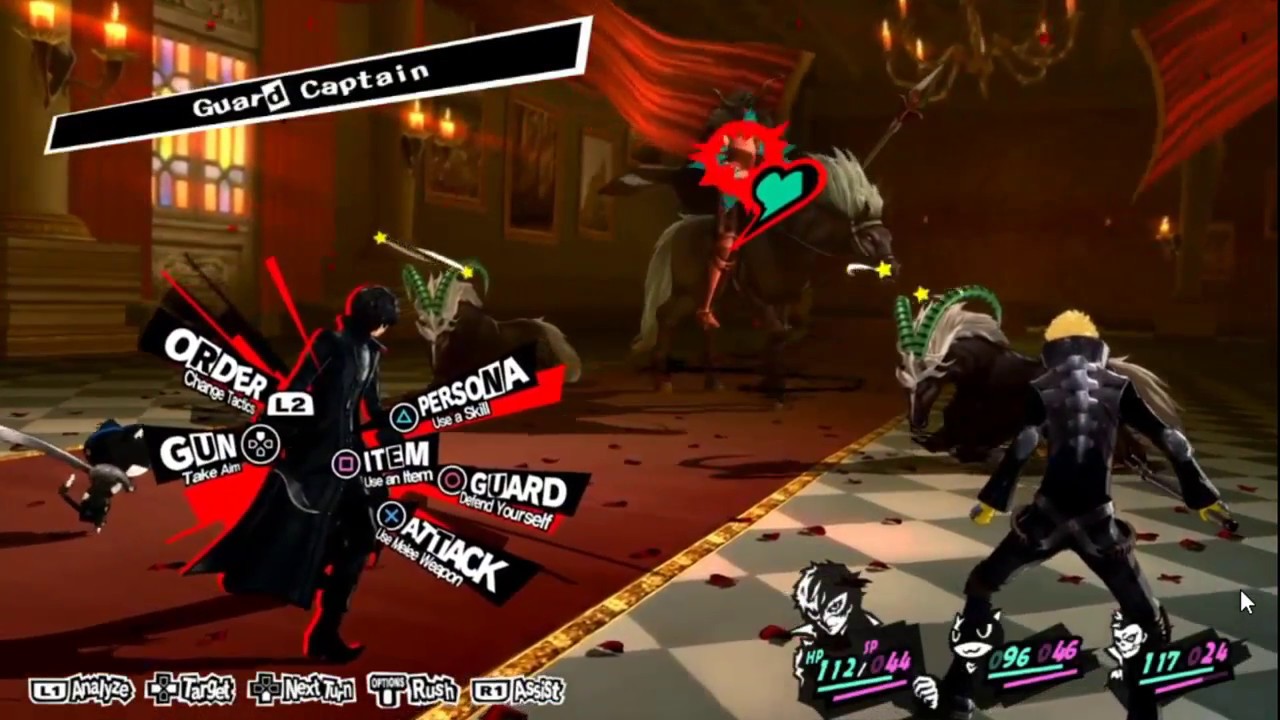 Battle the horrors manifesting from the darkest depths of humanity.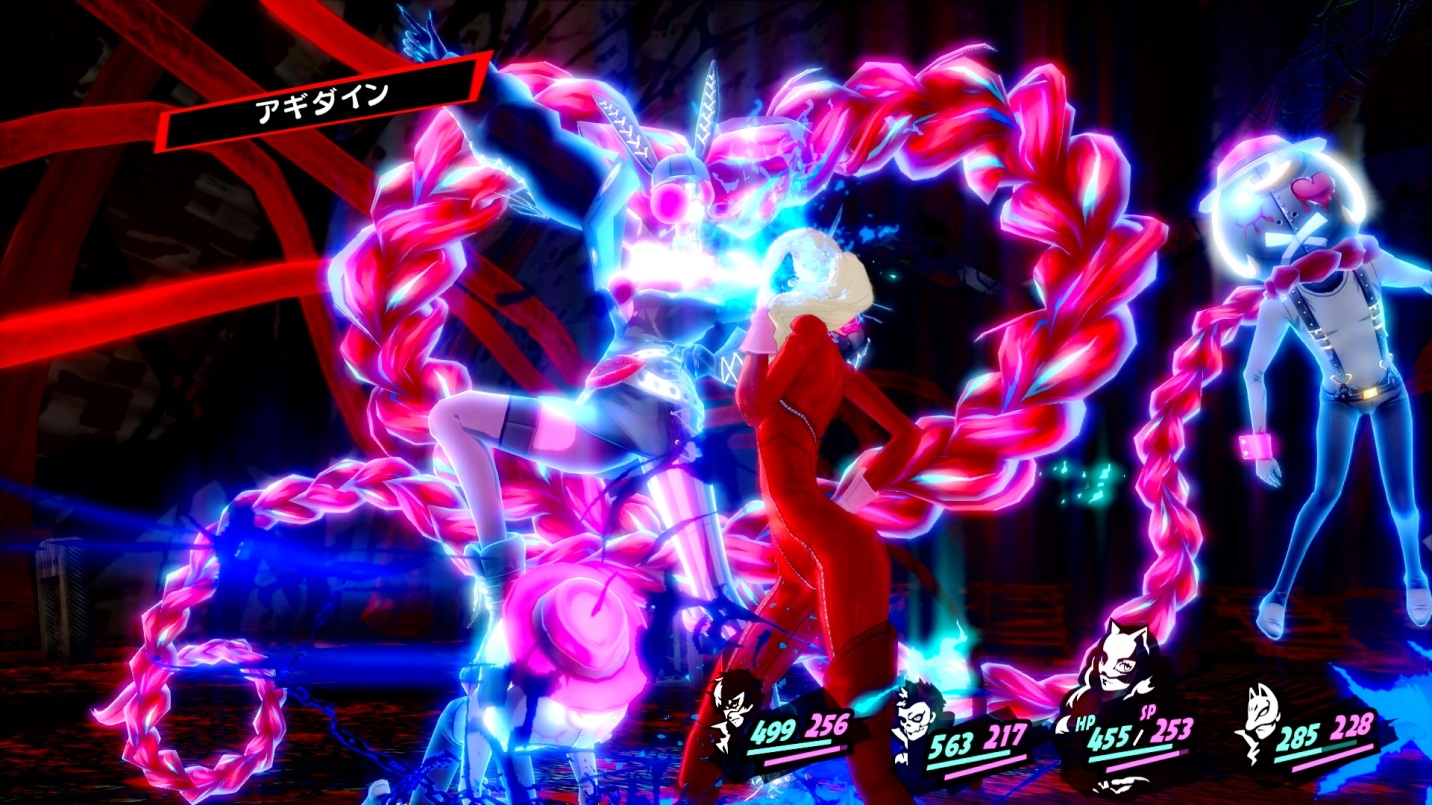 Summon powerful Personas to dominate your enemies.
Bonus:
Ys VIII: Lacrimosa of Dana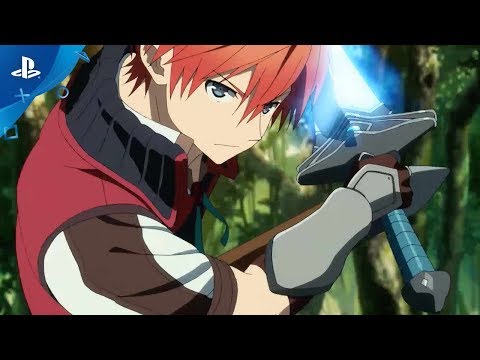 Ys VIII: Lacrimosa of Dana gameplay
A lovingly made game, Ys VIII is a fantastically presented game filled with a story that drives the action and cinematics with both in-engine scenes as well as fully animated segments that play perfectly on the anime art style of the game. This game is more than just a pretty face though, as the combat has a rewarding level of action complete with high mobility and powerful skills that emphasize proper timing over simple button mashing.
What makes Ys VIII: Lacrimosa of Dana great:
The huge world allows you to travel across open plains and crawl through deep dungeons as you move around and pick your fights.
Battle skills add a rhythm to combat that keeps it flowing nicely as long as you can learn how each character plays.
Beautifully animated cinematics make it feel like you are playing an anime.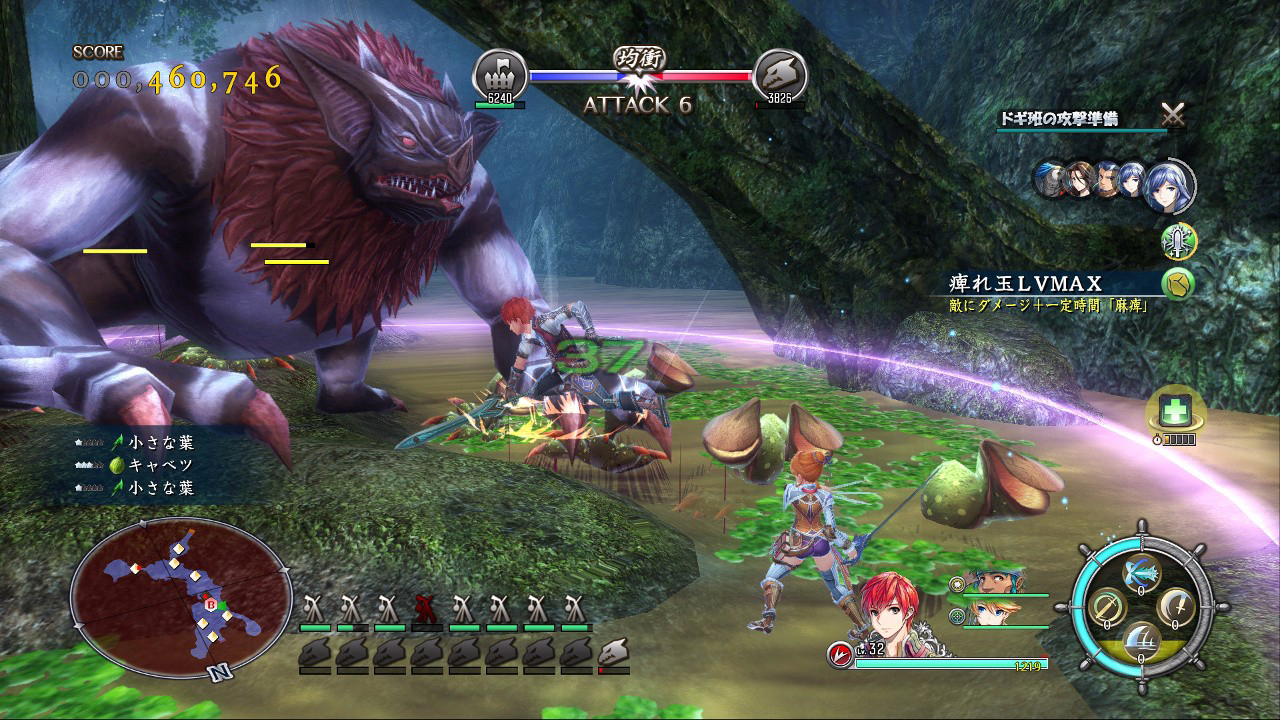 Fight with all of your might against incredible foes.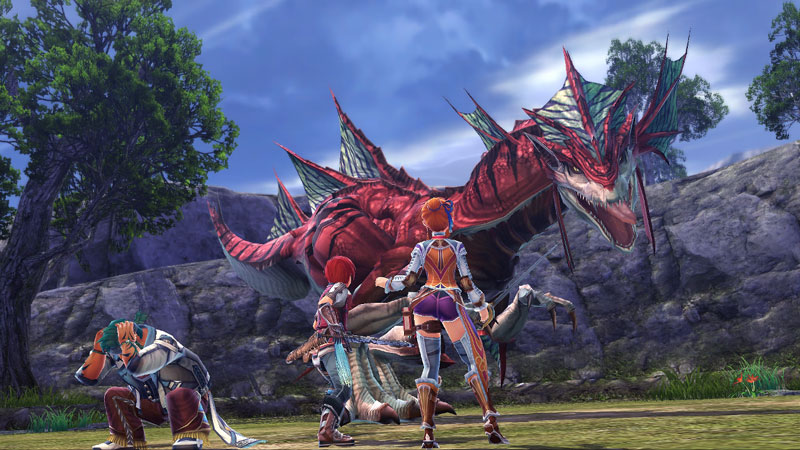 Gather your party and fight for your life.
Author's Opinion regarding the JRPGs For PC
The JRPGs For PC has very strong features while considering the security purpose, priority is very high. No VPN or RDP is required for the said purpose. In some cases, the emulator also works fine and middleware software also has an important role in smooth functioning. Therefore, the author recommended the JRPGs For PC for your personal use and has no issue regarding the installation on PC (Windows and Mac). I hope you also use it without any trouble, if you have any issues, please mention them in the email, and we will provide you answer with proper solutions. Please like and share with others, we made a lot of effort during the collection of the software for your download.
Please follow and like us:
---