The Best Car Racing Games For PC Free Download
Best Car Racing Games For PC Free Download {Updated} 2023
Best Racing Games For PC have always been popular among gamers, as they represent a thrilling and immersive experience that keeps you wanting more. Since the early 80's, this genre of video games started to gain its popularity, and in 90's when first Need for Speed game called "The Need for Speed" made it's way to the shelves it escalated to a whole new level. When we mention racing games, Need for Speed is always somehow ahead of every racing game, but there are plenty of racing games out there.
Car Racing Games For PC Free Download these games are divided into two categories: simulation and arcade racing. Arcade racing is focused more on action and unrealistic car handling, compared to simulation racing, where steering, physics, and car handling are almost realistic. Today we are going to count the top 20 racing games for PC, so strap yourself and let's roll!
1. Forza Horizon 3
First and foremost, let's begin with Forza Horizon 3 which is a delicious treat to the graphics lovers. It's a beautiful open world racing game with tons of exotic and sports cars. Motorcycles are not available in this game, but it isn't a con, as there are over 100 licensed cars like Lamborghini, Aston Martin, Koenigsegg, Mercedes and so on. Its environment varies from open roads to forests, seaside, lakes which make the game extremely beautiful.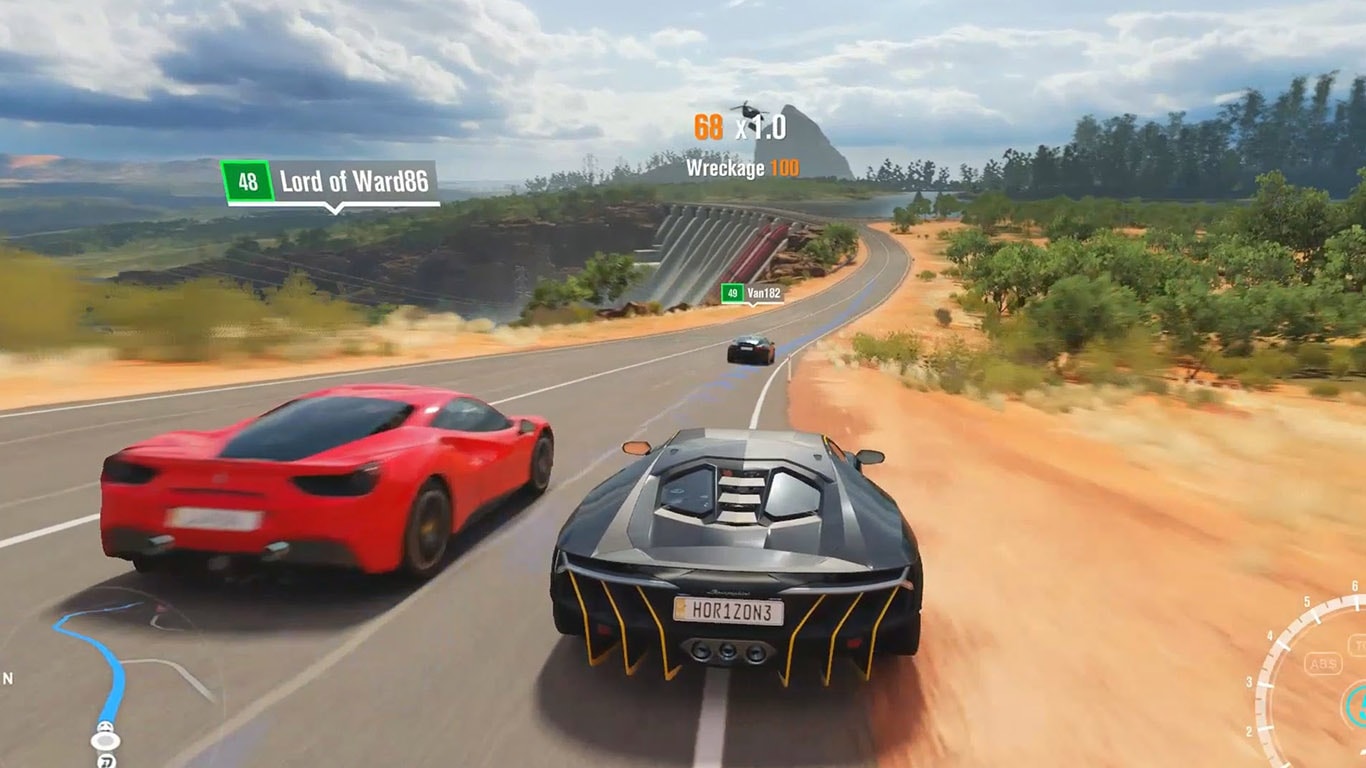 Graphics and gameplay are the strongest elements in this game and soundtrack didn't fail to deliver. It's a fairly new title, so we still have to wait to witness the glory of the Forza Horizon 3. From our expectations, within no time, the game will break down the records created by its siblings.
2. Project CARS
Simulation racing game developed by Slightly Mad Studios. This game is somewhat like a Shift 2 Unleashed, but with updated engine and physics. There are tons of licensed cars here and real-life tracks.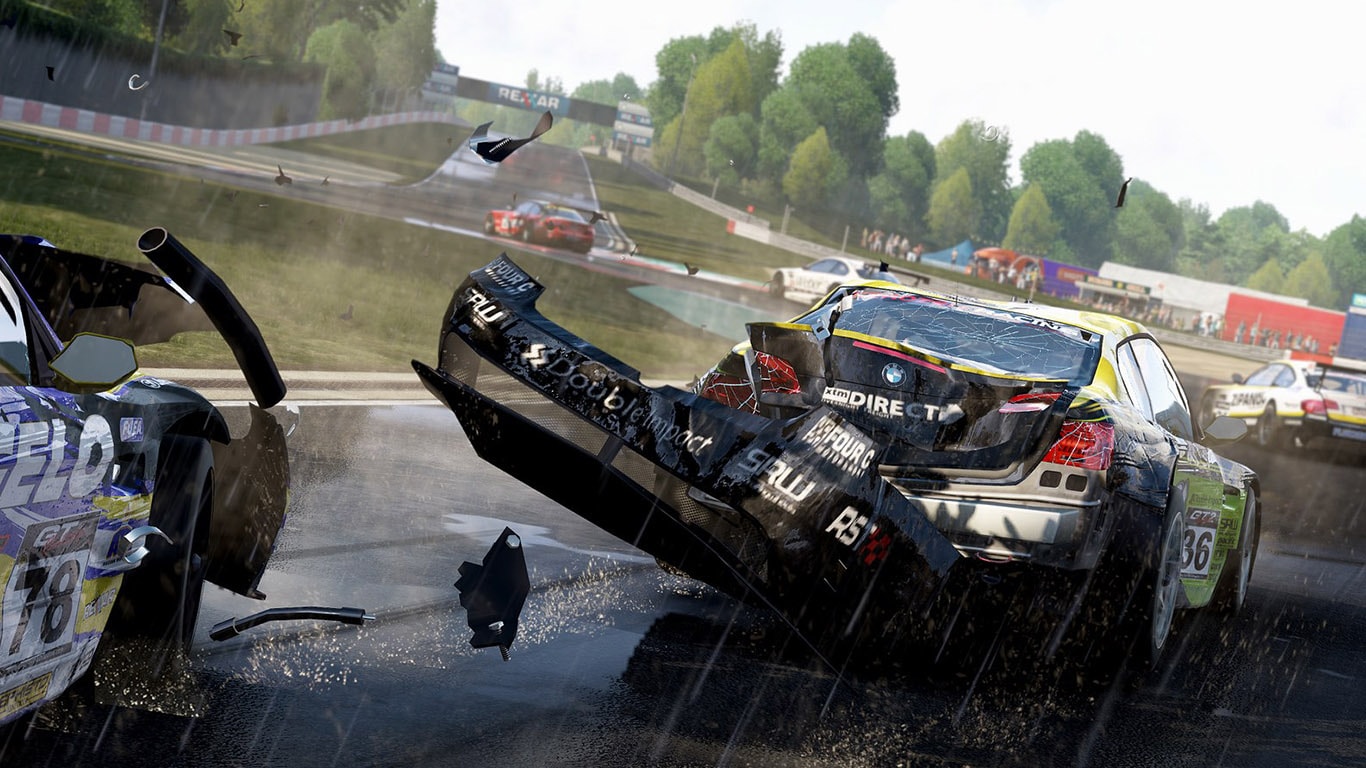 With car and controls modification and customization this game is a pure example of simulation. However, if you want to run this game be sure to upgrade your PC because it looks absolutely stunning.
3. Need for Speed Most Wanted
I remember back in 2011 when this game was announced. It was one of the most anticipated titles of that year and with reason. NFSMW 2012 is just more of the same formula that worked 7 years ago, with some improvements in graphics, soundtrack, gameplay and features like multiplayer, which is one of the greatest in Need for Speed series. Cars in this game cannot be purchased, instead, they are scattered around the world for you to find. Customization is back, but it isn't more detailed than in the previous Most Wanted game. Every car behaves differently, but what's common for all of them is drifting mechanics, which is the main focus of the game.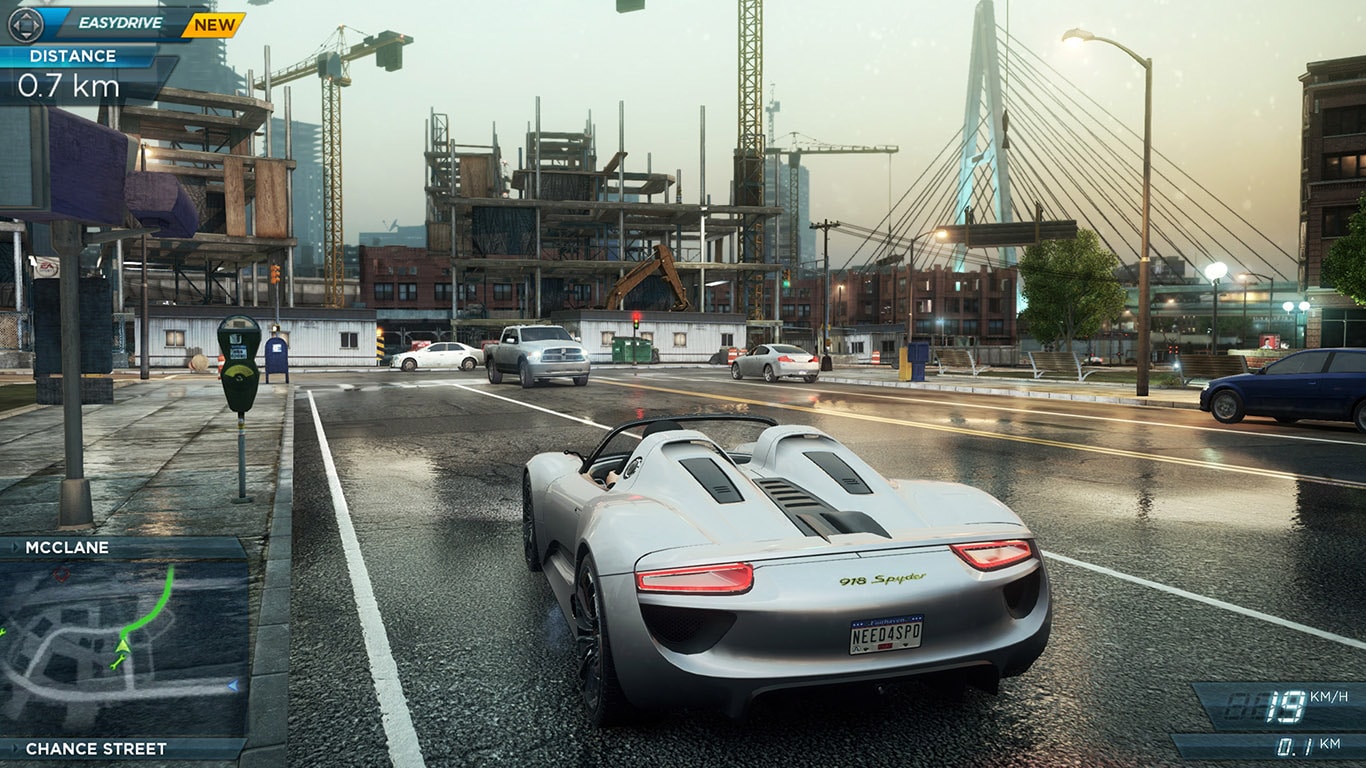 The soundtrack is great and it moved away from hip-hop and heavy metal in previous Most Wanted to Drum 'n' Bass and electronic music so there is a little bit for everyone. Overall, a great racing experience offering tons of races to play.
4. GRID Autosport
Codemasters made some really good racing simulations in the past, for example, Colin McRae: DiRT and DiRT series. GRID Autosport continues Codemaster's tradition with yet another racing simulation.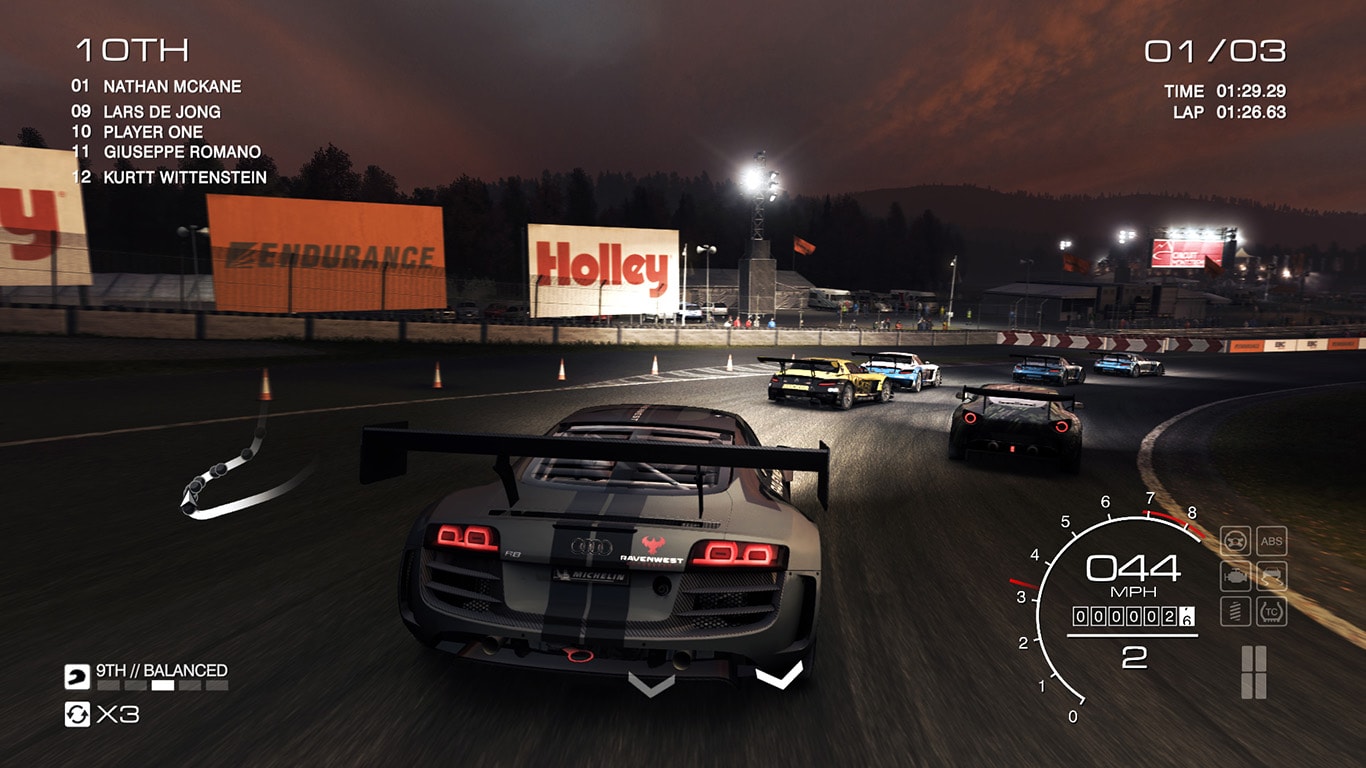 It's very similar to Project Cars- simulation with some arcade elements. The game isn't AAA title so you can get it for a lower price, which doesn't mean that game isn't great. In fact, it's very good.
5. DiRT Showdown
DiRT Showdown is a multiplayer based racing, or should I say brawling game? This game packs quite a punch with its various multiplayer modes where you can just choose your vehicle and fight with other players online or enjoy some gymkhana events in Ken Block's style. It's very good optimization allows for playing even on low-end machines and its price tag doesn't make it AAA title, so it's very accessible.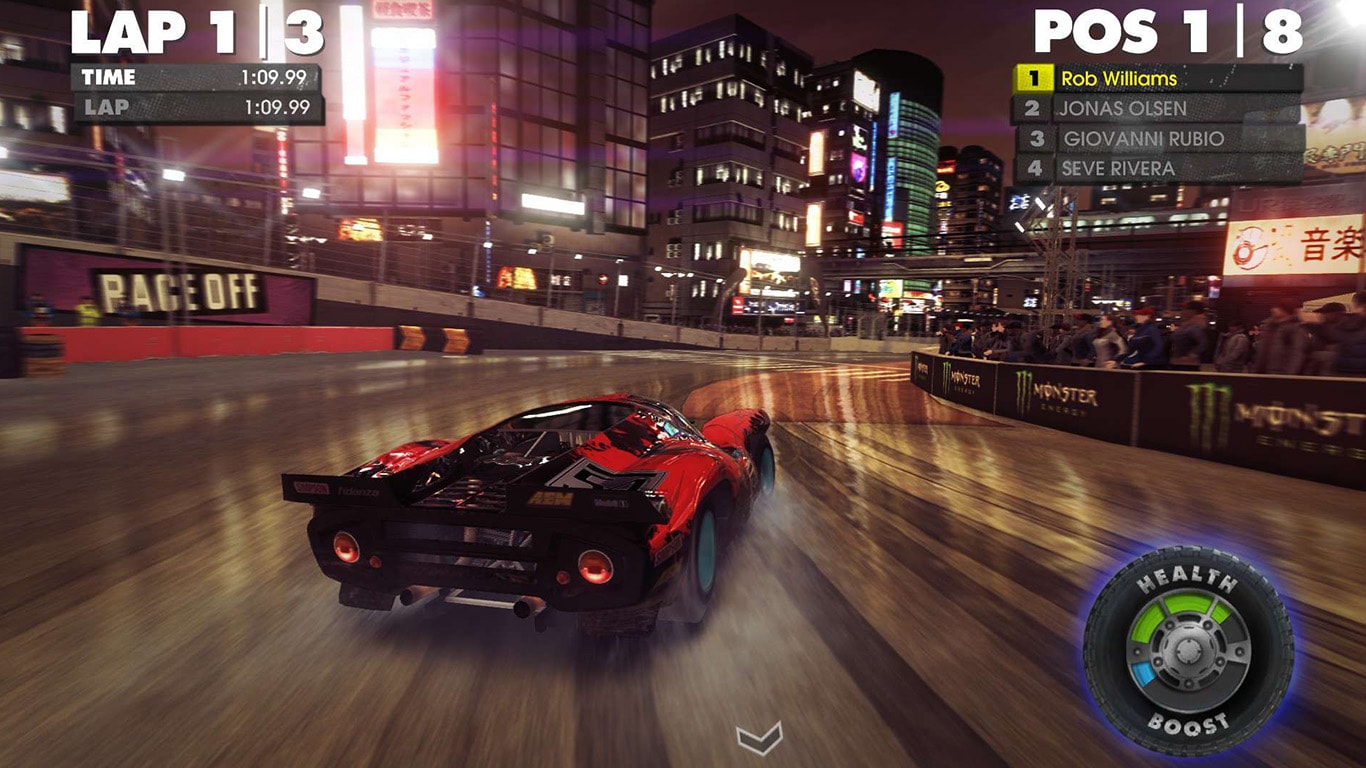 rFactor 2
rFactor will probably always feel rough around the edges, but it's the heir to one one of the PC's great racing games and one of the most impressive modding communities in the world. rFactor 2, like its predecessor, just keeps growing even years after launch as new car and track packs come out across all kinds of different series. It's not a cheap habit, but it will please serious racers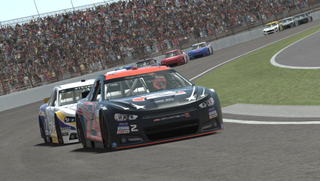 That's only half the story, though. The sheer volume of user-created mods is enormous, and while the focus is on Formula One throughout the years those with an itch to be scratched in DTM, WTCC, GT racing and other open wheelers will be satiated too.
SHIFT 2
Shift 2 might be the best compromise between realism and accessibility of any game on this list. It's not just the ways the car handle – menacing, but capable – but the way it consistently thinks about what players need to perform at a high level. Rather than lock your view gazing out over the hood, or ask you to spring for TrackIR to let you turn your head, Shift 2 has a dynamic view that subtly changes based on context.
Coming up on a gentle right-hand corner, your view shifts a bit as your driver avatar looks right into the apex. For a sharper corner, your view swings a bit more so you have a sense of what you're driving into, yet it doesn't feel disorienting at all. It feels natural.
The thoughtfulness even extends to depth-of-field. This is a wildly overused visual effect but Shift 2 uses it to highlight where your attention should be. When someone is coming up fast on your tail, objects farther away get a bit fuzzier while your mirrors sharpen to razor clarity. As you move around in dense traffic, your cockpit gets indistinct while the cars around you come into focus. It sounds gimmicky, but it all feels as natural as driving a car in real life. Shift 2 is really dedicated to communicating the fun and accomplishment of performance driving, and it succeeds admirably.
Need for Speed: Hot Pursuit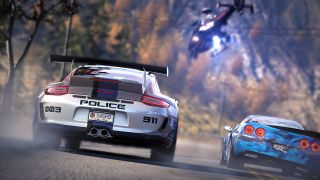 Hot Pursuit is a driving game frozen in a particularly special time for arcade racers. The purest essence of Need for Speed before the series went all open-world, it delivers exactly what the title promises, in race after race, with no downtime. Enjoy the simple life as you aim a European exotic down a stretch of hauntingly beautiful Pacific coast highway with a train of police cars following in your wake.
It's aged like an oak-smoked A-lister too. The roadside textures and car poly counts might not be able to compete directly with the latest releases, but the overall aesthetic in Hot Pursuit still looks luxurious. And above all, fast.
My Summer Car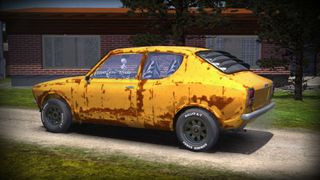 At least half your time in My Summer Car is spent outside of a car. In fact, it's as much a car mechanic game and a simulator of being a teenage layabout in 1990s rural Finland as a racing game per se. It makes its way on this list, however, because for anyone with a passing interest in cars it's an essential experience.
It all begins with a note from your parents telling you to rebuild the junked car in your garage. From there you construct a driveable, moddable vehicle down to the most minute nuts and bolts, teaching you exactly what an exhaust manifold looks like and what happens when it rattles loose along a lakeside single lane road at 70mph. Car ownership has never felt more satisfying and personal in driving games than in this slightly janky but beautifully esoteric builder-meets-racer.
RACE: INJECTION
You can't put together a list of great simulation racing games without having something from SimBin. While the studio appears to have lost its way a bit with the dubious free-to-play RaceRoom Racing Experience, SimBin were sim racing royalty during the mid-2000s. Race: Injection is their capstone game, the package that combines just about everything they accomplished with the GTR series and Race 07.
These are hard games, but the race-modified sedans of the World Touring Car Cup should ease your transition into serious racing. Even a racing Honda Accord is still a Honda Accord, and the slightly more manageable speed and difficulty of the WTCC is a great place to learn the tracks and SimBin's superb physics.
But there are muscle cars, endurance cars, and open-wheel racers to choose from in this package, all of them brilliantly recreated and offering unique driving challenges. For the money, you probably can't do better than Race: Injection for sim racing.
Unfortunately, the Race series was also long in the tooth even as Injection was released, and there's no concealing the old tech it's built on. Don't let the flat lighting and dull graphics throw you off, though. A few minutes with these cars, especially if you have a quality force feedback wheel, and you won't even notice the aged appearance.
Author's Opinion regarding the Best Racing Games For PC
The Best Racing Games For PC has very strong features, while considering the security purpose, priority is very high. No VPN or RDP are required for the said purpose. In some cases, emulator also working fine and middleware software also have the important role for smooth functioning. Therefore, author recommended the Best Racing Games For PC for your personal use and has no issue regarding the installation on PC (Windows and Mac). I hope you also use it without any trouble, if you have any issue, please mentioned in the email, we will provide you answer with proper solutions. Please like and share with other, we did lot of efforts during the collections of the software for your download.
Please follow and like us:
---